"I liked the "Each one, greet one" – getting to know others from different countries and all the activities to help us learn" said one of the participants in the 3rd annual I am a Leader workshop, July 26, held at Clarkston First Baptist Church. The twenty-eight participants sat in language groups with interpreters  and coaches to discuss "myths and truths" about dual – language learners and to develop their personal goals and action plans.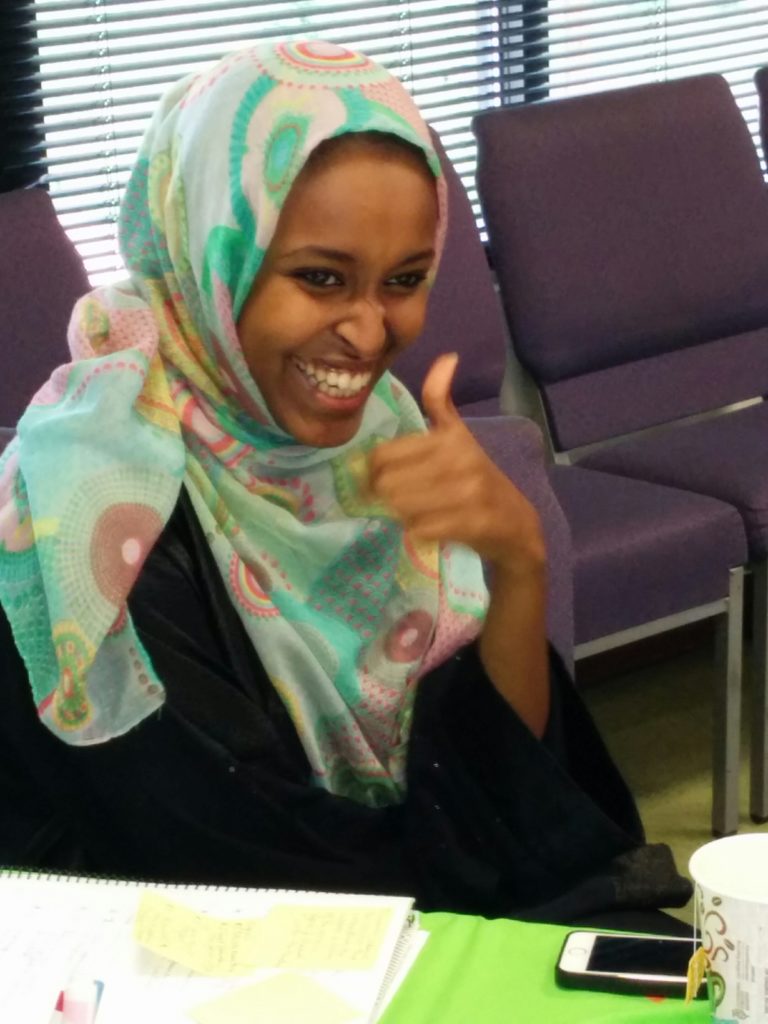 Shahed Waheeb, one of the coaches, translated the "Neighborhood Bingo" in Arabic, so the Arabic speakers from Sudan and Iraq networked in both Arabic and English. Neighborhood Bingo was a big hit as the participants walked around the room finding neighbors who had: a child(ren) at Indian Creek Elementary, had met a famous leader, liked the color blue, and other items on the "bingo"card. The goal was to complete the full card with signatures from those in the room.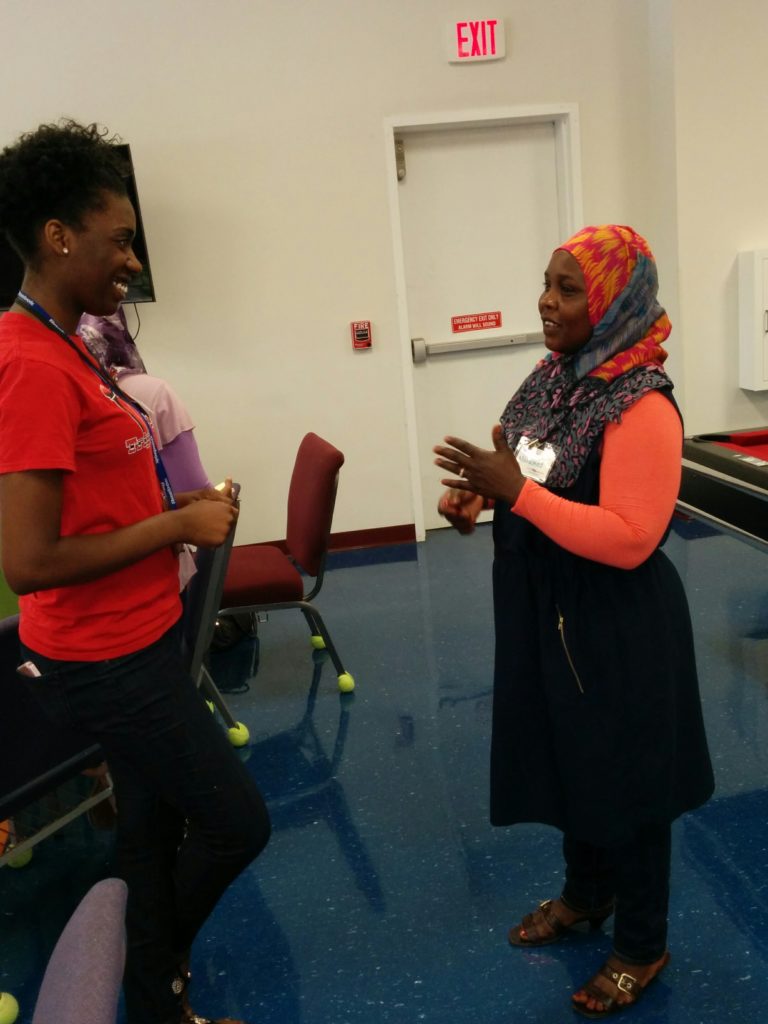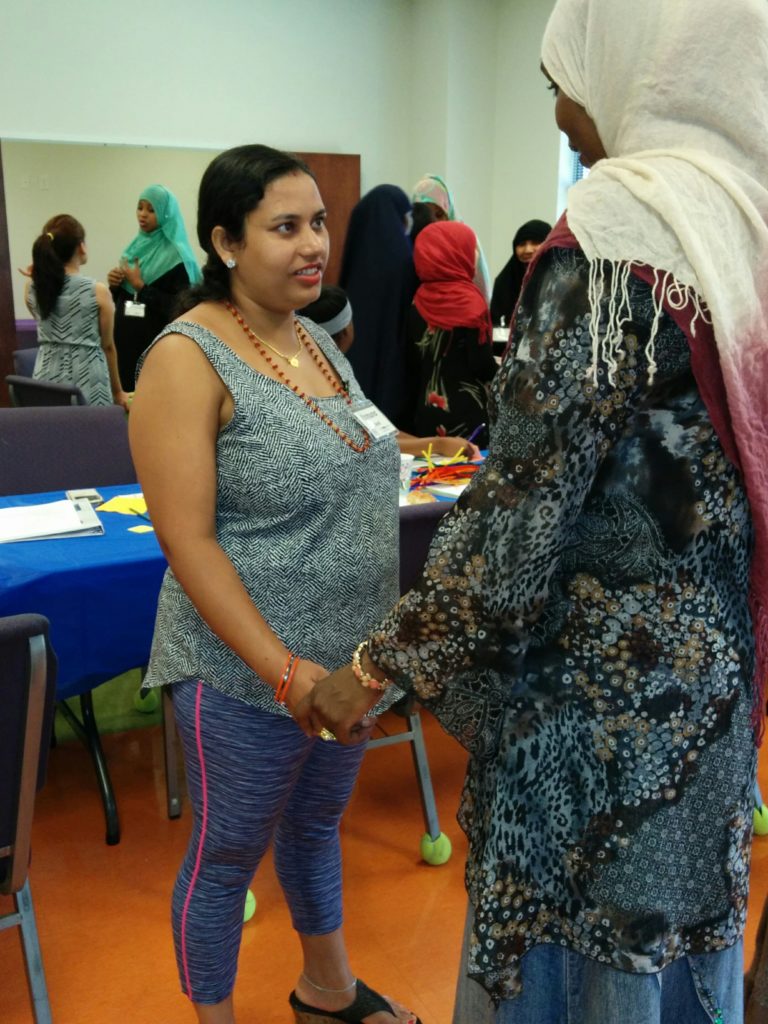 What did that activity have to do with leadership, asked the facilitator. The response: "it helps you lose your fear about going up to strange people and having a conversation and finding out more about them. Good leaders listen."
While the participants enjoyed mini-lectures, role plays, and small group discussions, their children enjoyed games and activities, supervised by Clarkston First Baptist Academy teachers in their child care center, located in the same building as the workshop.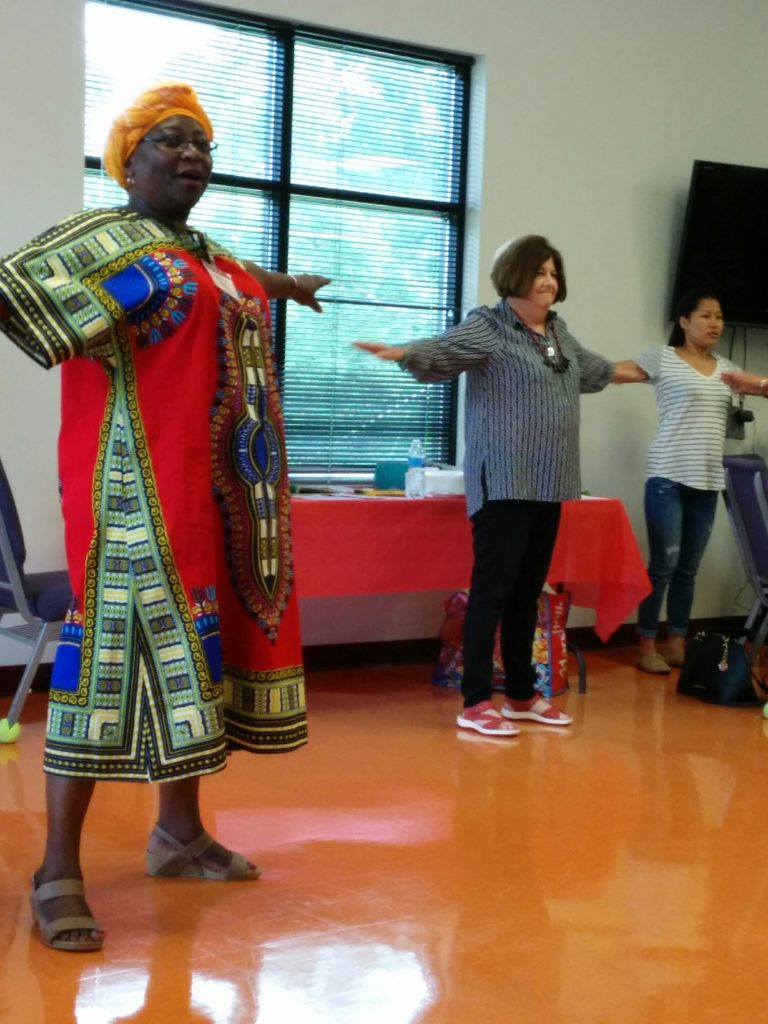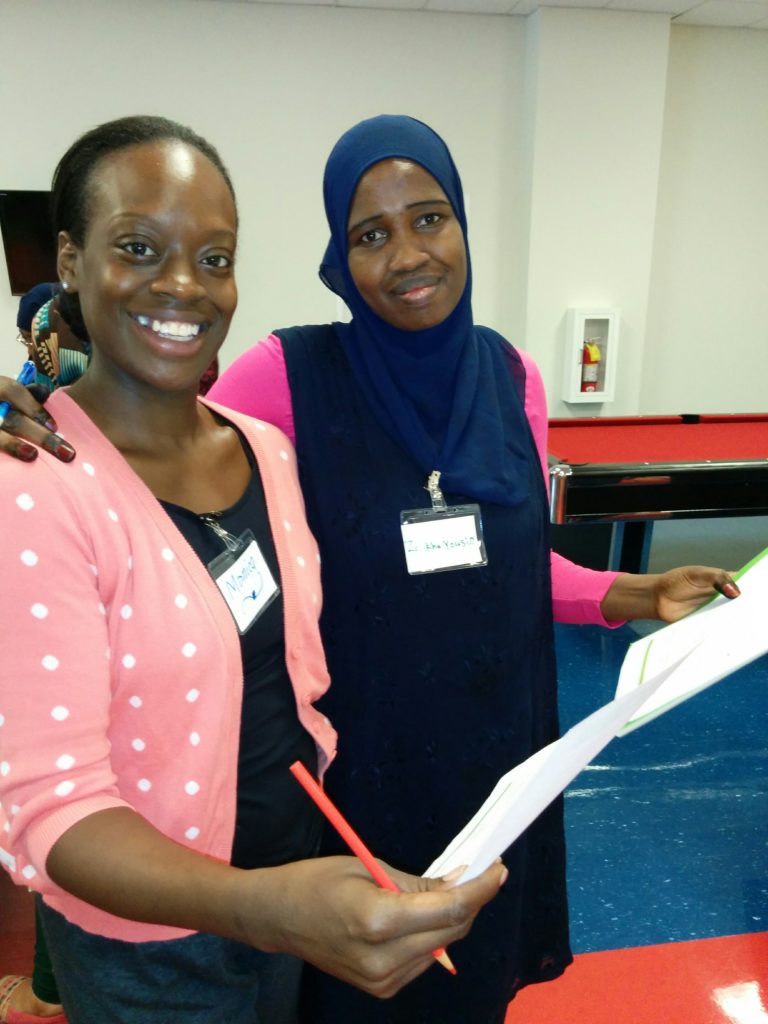 "Good food, good conversation, learning, and laughter – that's what we did," said Malaika Wells, one of the organizers of the event. During the workshop, participants also generated SMART goals and will report on their progress at the next session.

The I am a Leader workshop series is sponsored by the Somali American Community Center and CDF Action and is made possible by a grant from the W. K. Kellogg Foundation.
Partners include: New American Pathways, Women Watch Afrika, Refugee Literacy Program, and Clarkston First Baptist Church.
For more information: Email Roberta Malavenda, Executive Director, CDF Action: roberta@CDFaction.org
« Great Write Up on Montessori Workshop READY School highlighted in upcoming City of Clarkston newsletter »