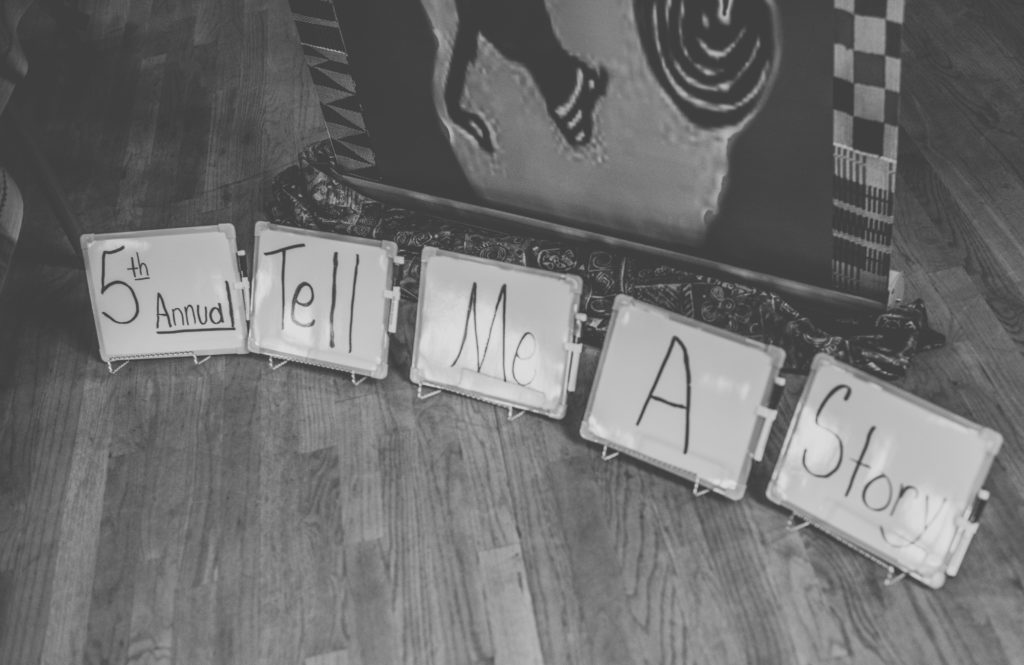 Wow — what a wonderful event the 2017 Tell Me a Story! festival was!  The event was attended by more than 300 people, over 20 language and literacy partners, three local caterers (new this year), and a festival favorite, Kona Ice!
The storytellers throughout the event were amazing, encouraging children of all ages to participate in stories and music from around the world "on stage" in Angora Hall.  Our partners worked tirelessly to engage children and their families in fun and the learning of arts and literacy activities, which took place in every room and the hallways of the Clarkston Community Center.  Children and adults alike enjoyed face painting, as well as henna designs by Adar!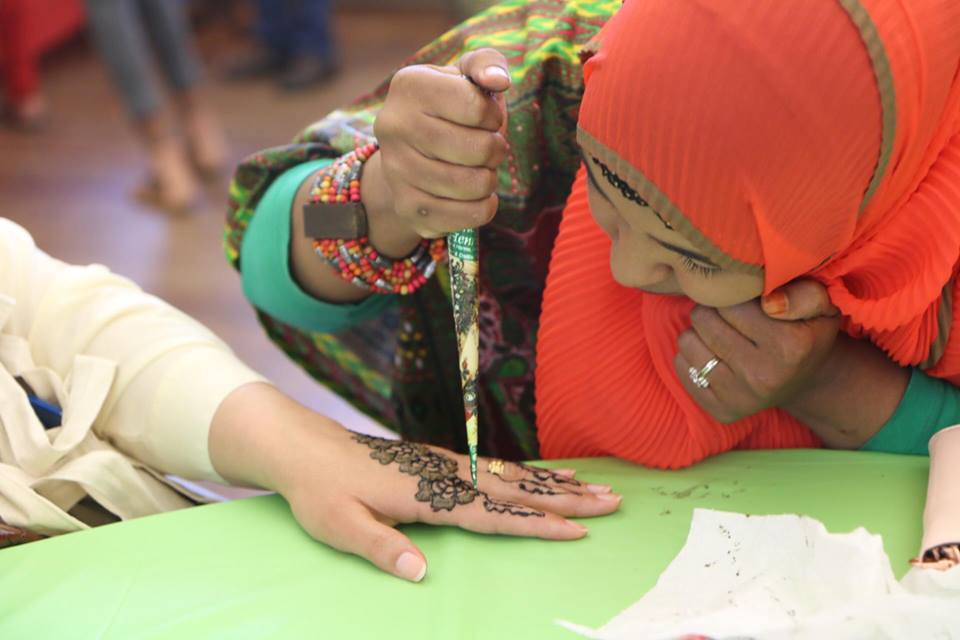 LaVerne Amponsah and Gwen Napier, Kuumba Storytellers of Georgia, remember the first Tell Me a Story! festival.  This was their fifth year facilitating the storytelling program, engaging the audience with chants, stories and drumming.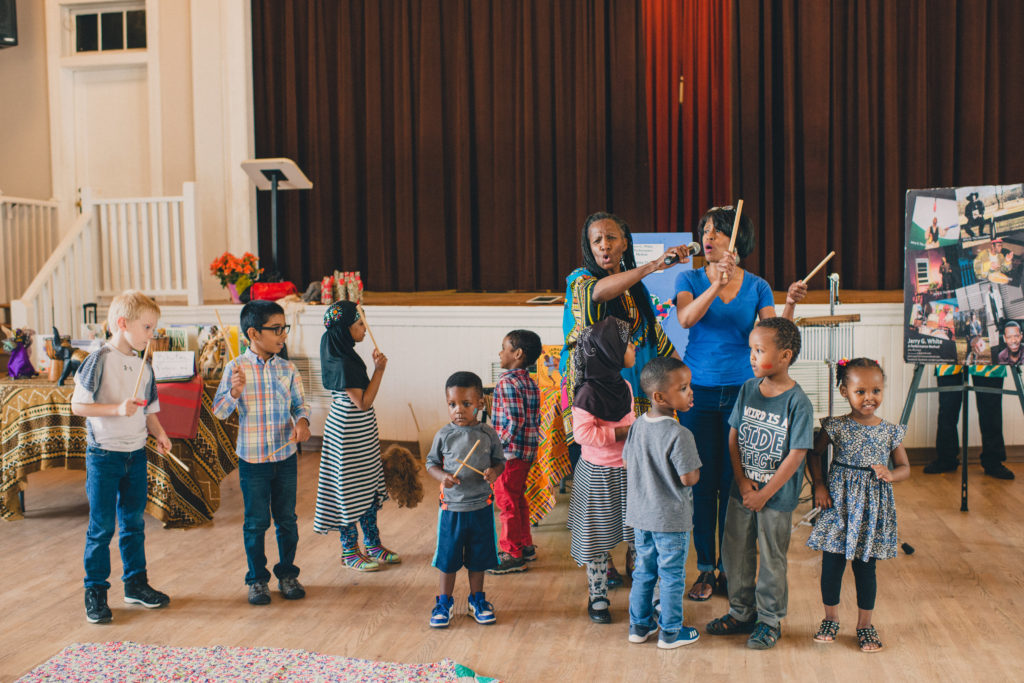 Door prizes at the festival included discount coupons from Half Price Books and a new children's book signed by author Deborah Strahorn, "The Always Busy, Sometimes Quiet, Often Noisy Room."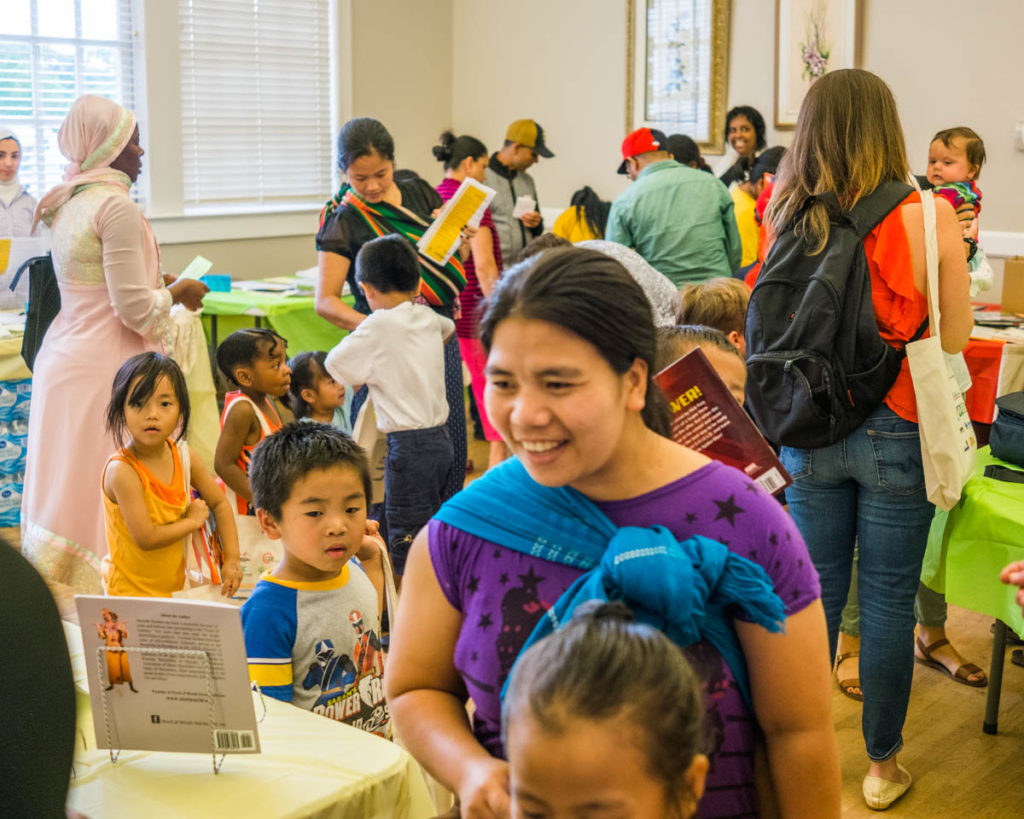 Shannon Willow, Clarkston artist, was on hand to collect education words for a community mural, located on the wall of the Clarkston United Methodist Church, next to Refuge Coffee.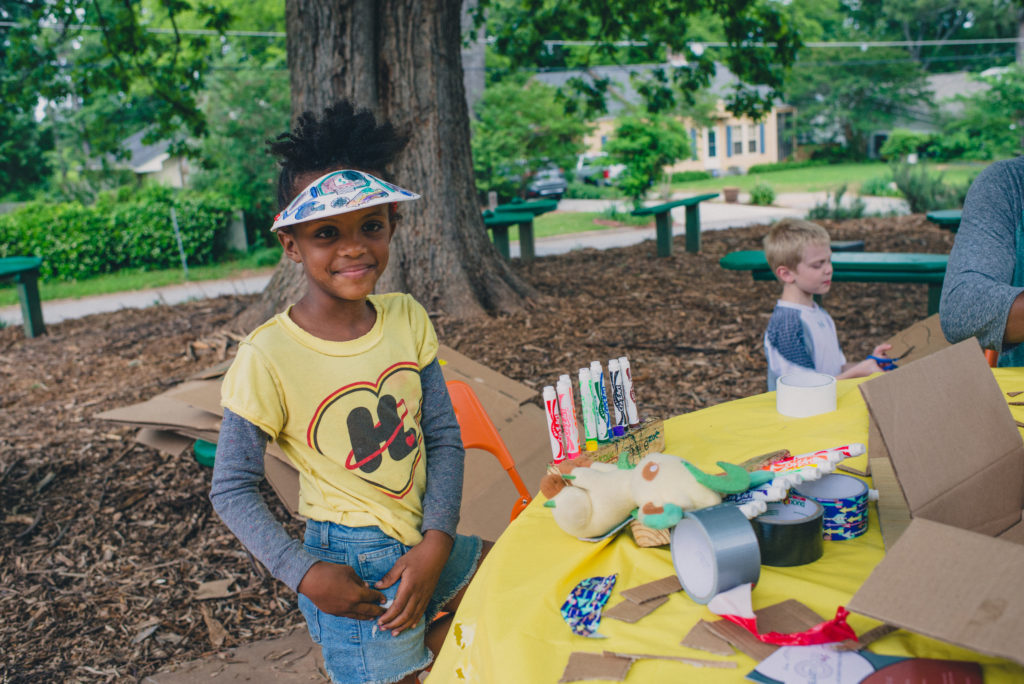 Our thanks to Habitat for Humanity DeKalb and Newell Rubbermaid for the beautiful book bags, to the Mayors Summer Reading program, DREAM, DeKalb Friends of the Library, and Half Price Books for the books.  The book giveaway (close to 1,000 books ranging from infant/toddler board books to chapter books) was one of the highlights of this year's festival!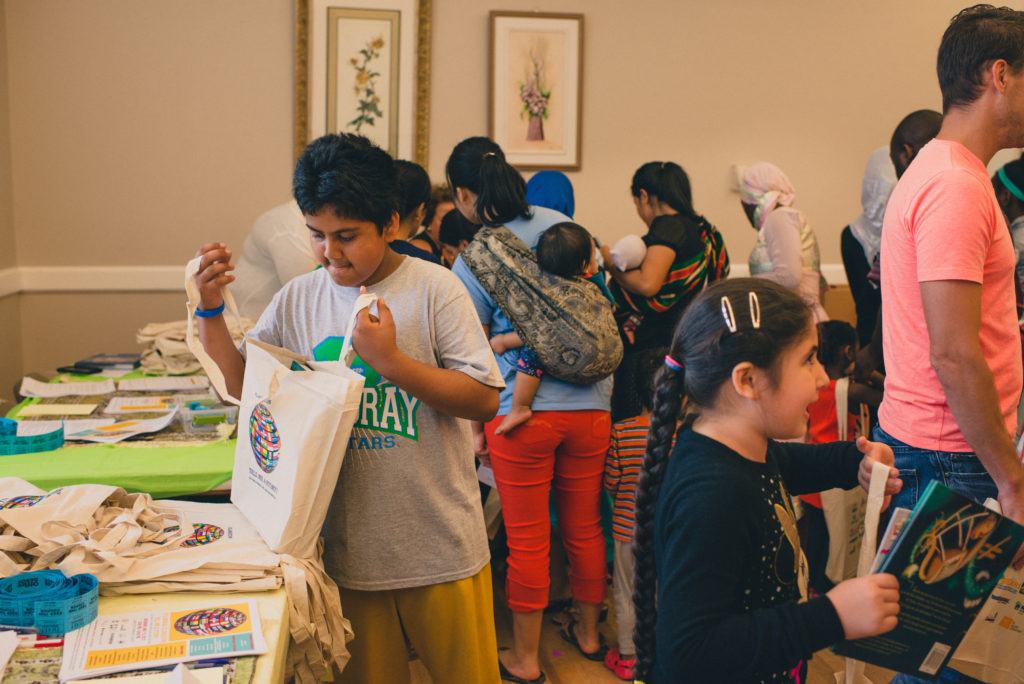 The children enjoyed meeting authors Deb Strahorn, R Gregory Christie, and Tracey Phillips.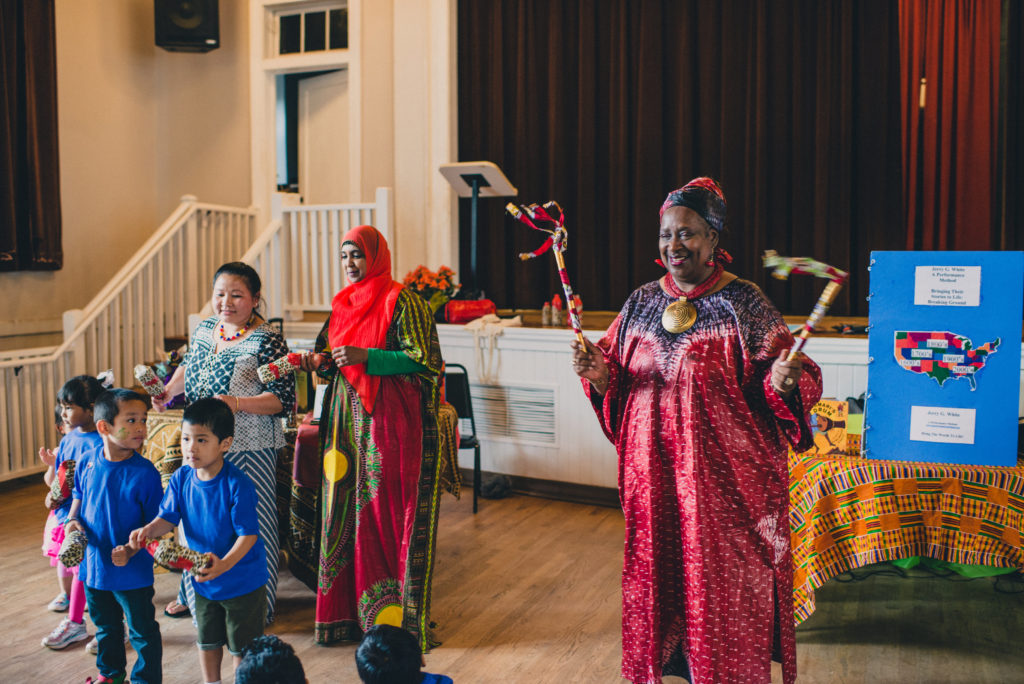 This year's "Welcoming Room" volunteers included Janelle Adams, Shahed Waheeb, Shukri Yusef, Zulikha Yousuf, and Wendy Silver.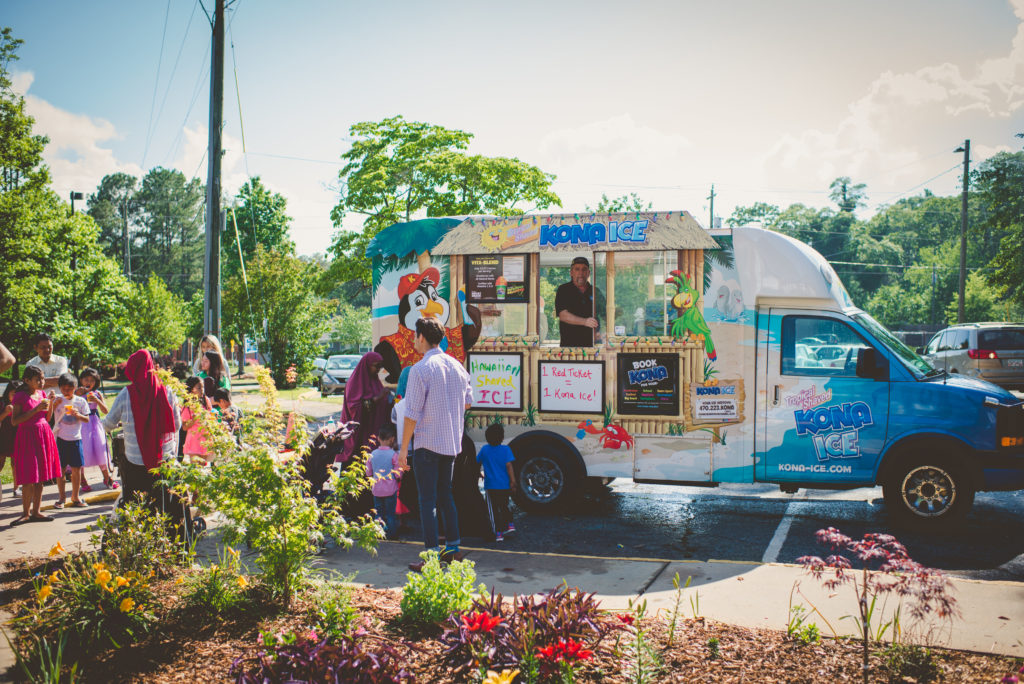 Thanks to the Clarkston Community Center for hosting the festival, and to the City of Clarkston, New American Pathways and the W. K. Kellogg Foundation for funding.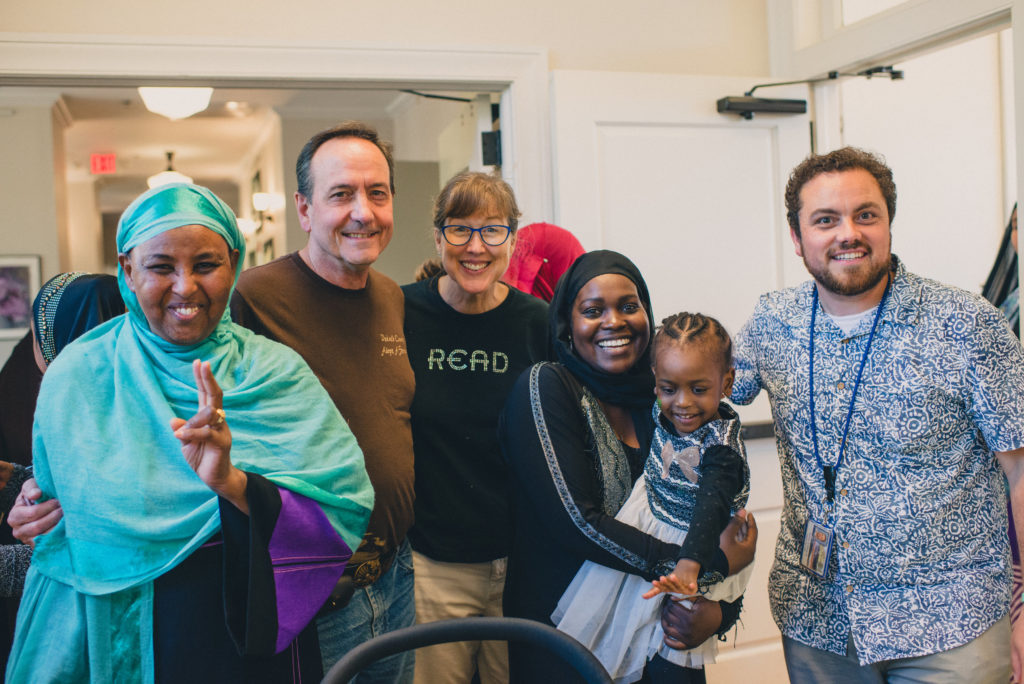 A special thanks to the Junior League of DeKalb for helping in so many ways, to CPACS for making it possible for many children to attend, and to all the volunteers, including co-chairs Effie Chisholm, DeKalb County Public Library, and Rodney Reese, DeKalb County,who all contributed to the success of Tell Me a Story!.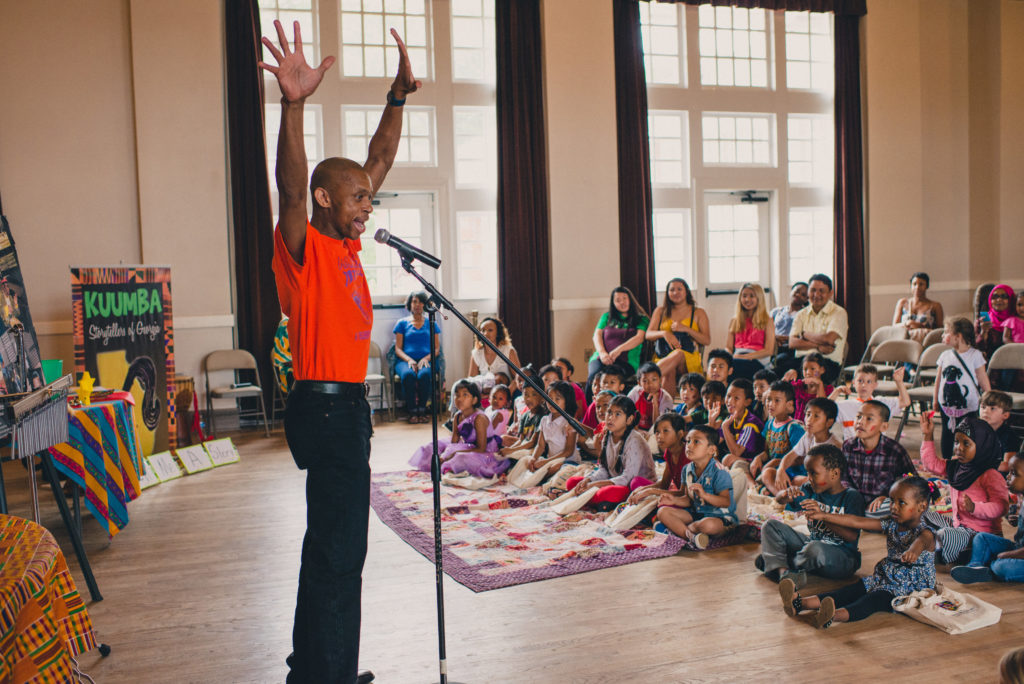 Our storytellers and entertainers: The Cat in the Hat, Chetter Galloway, Clarkston Townhomes READY School children and their teachers, Deborah Strahorn, Hodo Ali and Ayah Abdi, Jerry G.White, Julie Austin, R. Gregory Christie, and Meer Gul (a student at Indian Creek Elementary School).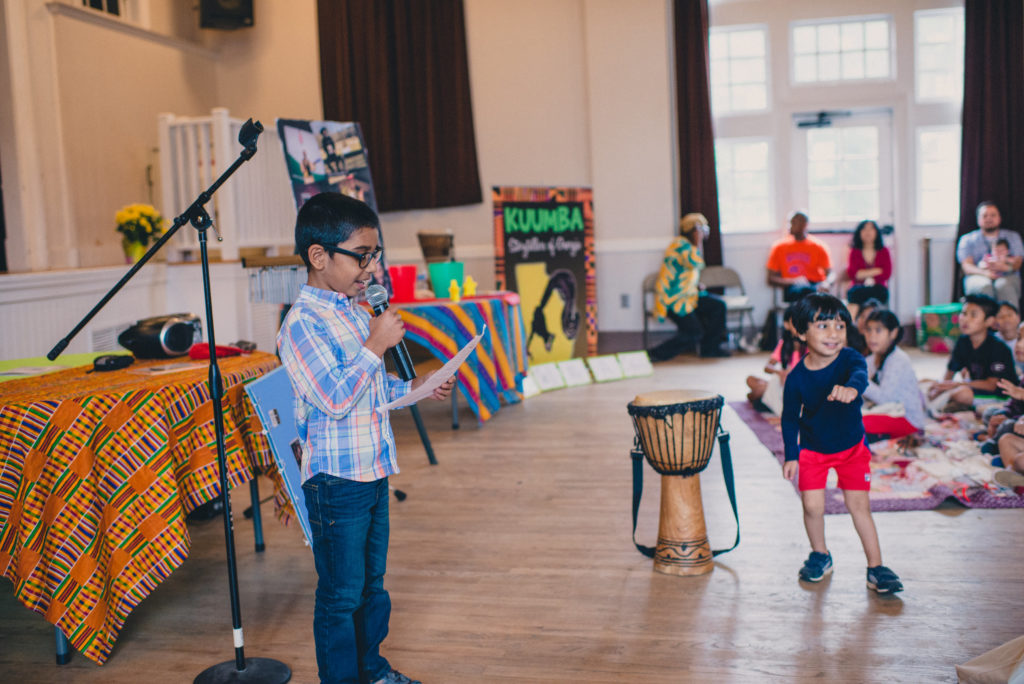 Our literacy partners: Center for Puppetry Arts, Clarkston First Baptist Academy, DeKalb CountyYouth Services, DeKalb Library Foundation, DeKalb County Public Library – Clarkston,  DeKalb Summer Reading Program, DREAMS, Emory Michael C. Carlos Museum, First Steps – Great Start Georgia,  Georgia Department of Public Health –   Eat, Move,Talk!, Global Montessori School, Heartwood School, Montessori Partnerships of Georgia, Half Price Books,  New American Pathways, Refugee Family Literacy, Sagal Radio, Scottdale Early Learning, Tracey Phillips – Little Storybug, Well Refugee Center – Georgia Refugee Health and Mental Health, and artist Shannon Willow.
« Interreligious Dialogue and Human Rights: Affirming our Solidarity Indian Creek Elementary School Education Garden »