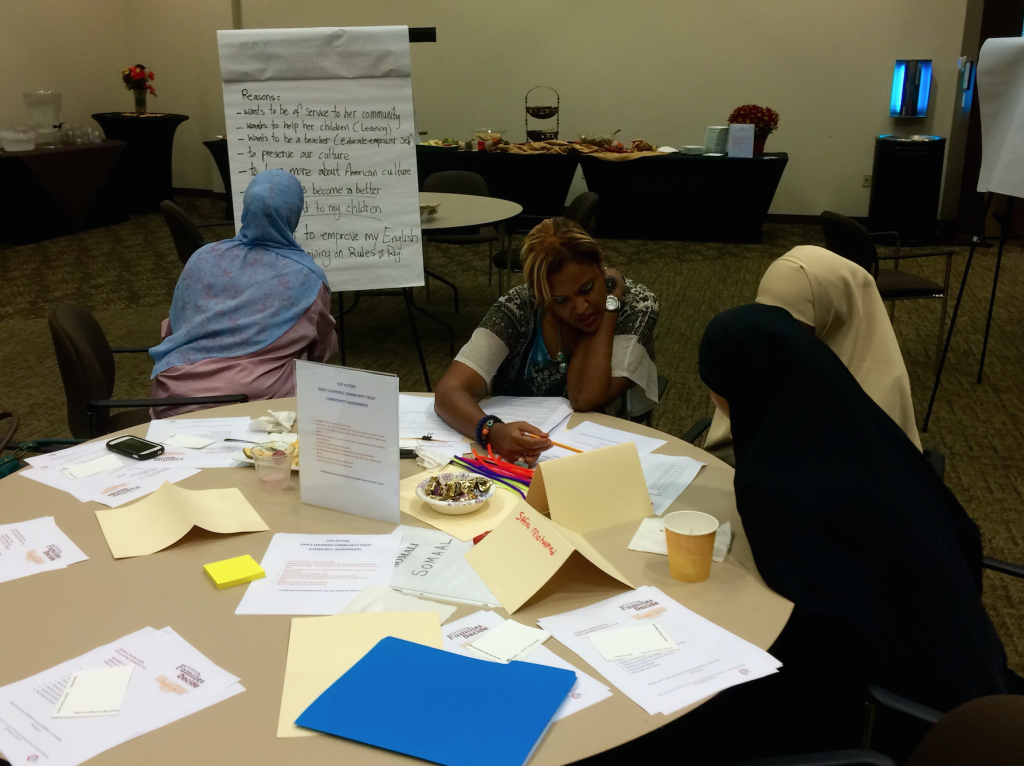 Residents of Clarkston met on November 7 to discuss early learning and education issues and themes, including the need for more activities for families and grandparents who are at home with children during the day, more opportunities to receive a Child Development Associate credential, transportation to Head Start and after-school programs, more affordable child care programs for families who work, programs and activities for families and young children in apartment complexes, and more support to engage families who speak diverse languages in their early learning programs and schools.
Participants met in language groups and had lively discussions and creative ideas. The final meeting to select the 2015-2016 project to be funded with trust funds will be held December 5.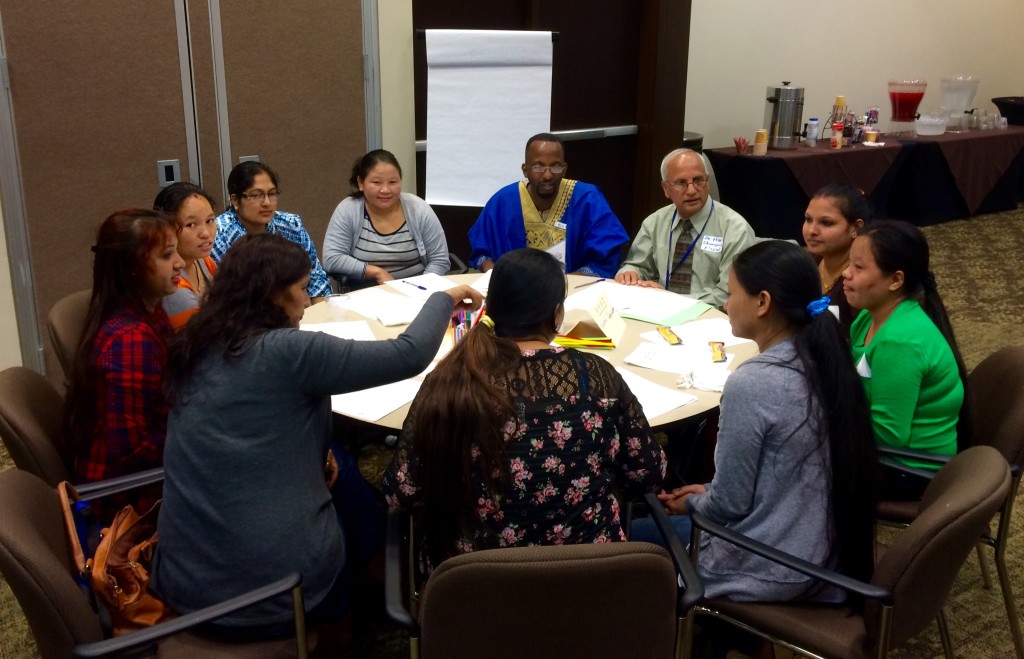 The 2014 – 2015 project issue was to increase the number of trained multi-lingual teachers for Clarkston's child care programs. The project selected and funded last year was a multi-lingual Child Development Associate (CDA) initiative in partnership with Georgia Piedmont Technical College.
ELCT partners also include: Refugee Literacy Program (formerly Mommy and Me), Clarkston First Baptist Academy, READY School families and Scottdale Child Development and Family Resource Center, New American Pathways Parents as Teachers program, and Somali American Community Center.
Interested in supporting activities that families identify as important to them? Make a contribution today to CDF Action through Georgia Gives.
« Early Learning Community Trust Workshop Families are Welcomed at Child Care Center Open House »