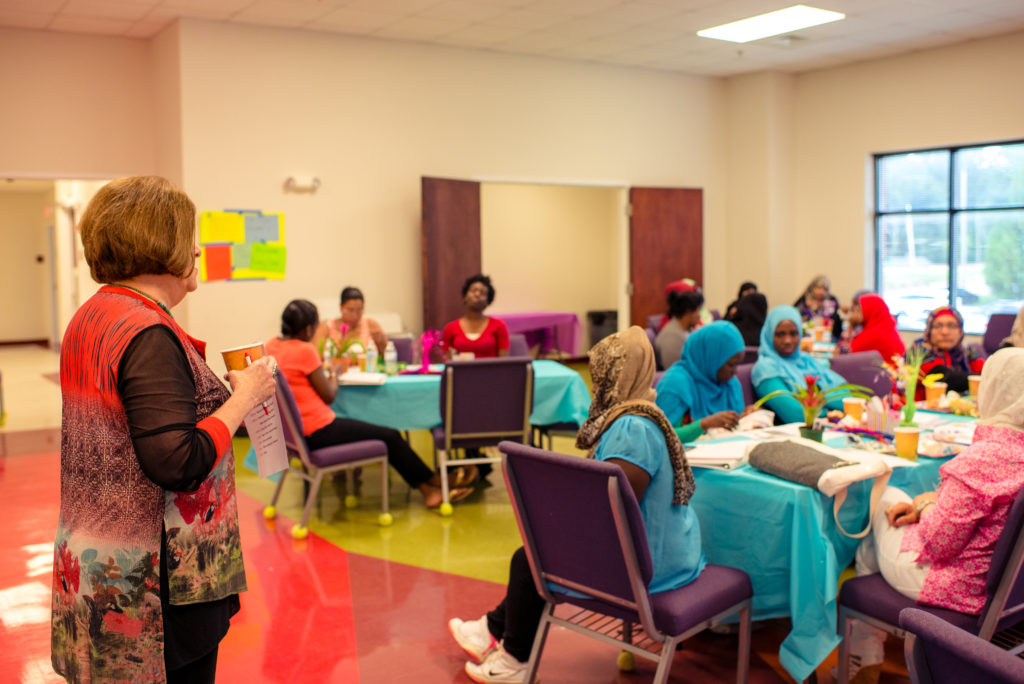 Montessori Partnership for Georgia presented Montessori perspectives on family engagement on August 13, 2016, the final session of the I am a Leader workshop series sponsored by CDF Action in partnership with the Somali American Community Center. The participants – from Iraq, Sudan, Bhutan, Somali and the U.S. – took away from that session new insights and ways to interact with their children.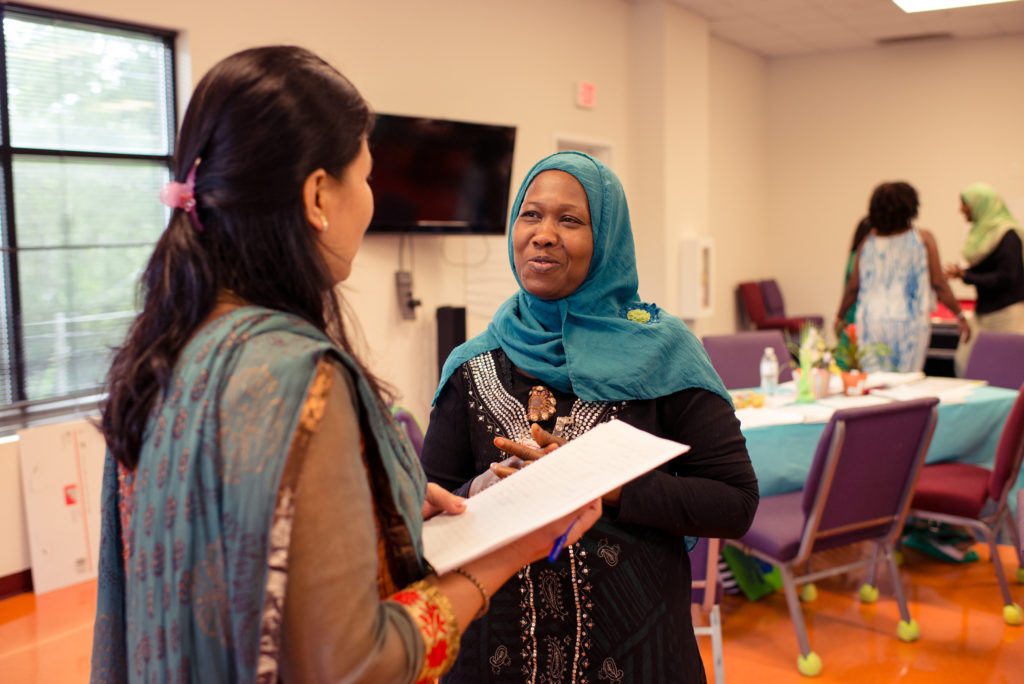 One mother said she would limit the time her children watched television, and look for other ways for them to learn about American culture. The participants learned how to use natural items as toys rather than purchase a lot of toys from the store.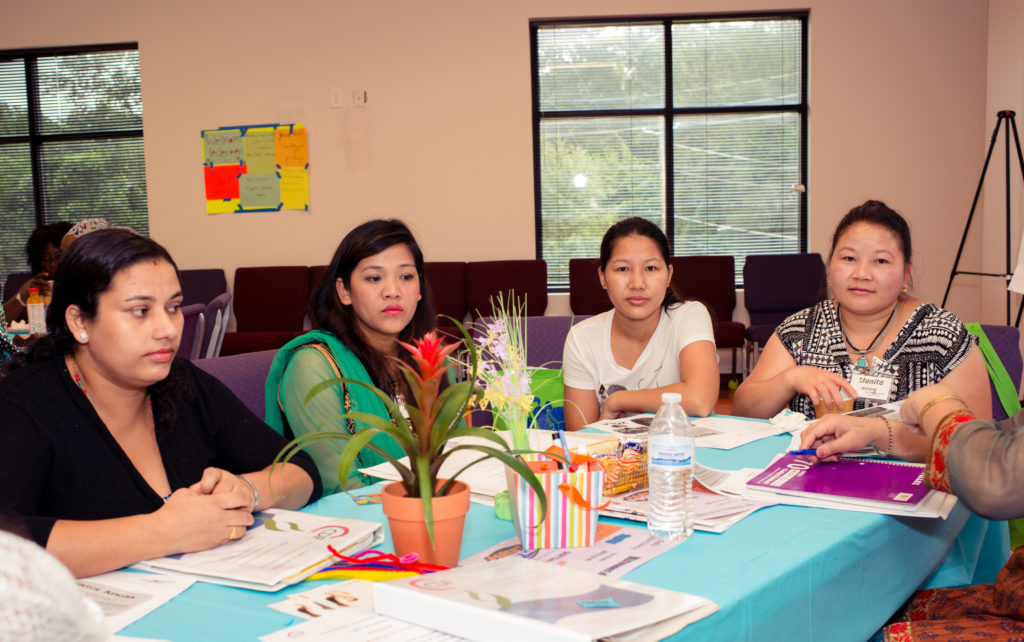 The presenters and participants discussed the importance of preserving culture through sharing rhymes, stories, and language of their home countries with their children. One of the instructors shared:  "When I came home from school, I would start speaking English, and my mom said "I don't understand."  She would then speak Spanish the rest of the evening." The presenter, who teaches in a Montessori school, is bi-lingual, which is important to her.  She credits her parents with helping her maintain her home language.
Twenty five women completed the three session workshop, which included personal goal-setting, activities to develop listening and communications skills, and action planning.  At the last session, the participants prioritized action items to support their individual and community goals.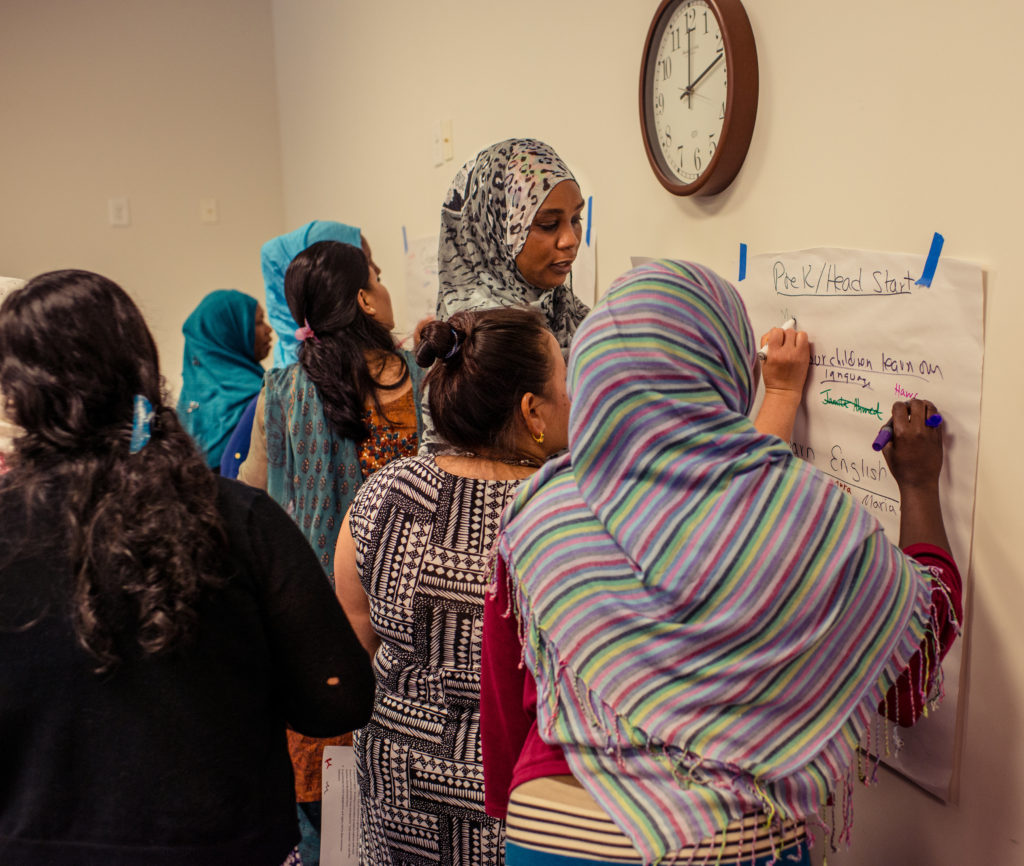 The workshops were held at Clarkston First Baptist Church. Partners included New American Pathways, Woman Watch Afrika, Refugee Literacy Project (Friends of Refugees), and Clarkston First Baptist Academy.  Funding is from the Somali American Community Center and the W. K. Kellogg Foundation.
« Welcoming New Americans Conversation! First Session of the Indian Creek Elementary School Clarkston Community Trust »