We greatly enjoyed the Indian Creek Elementary School Mural Project, a tree painting which included words in many languages to describe the school's values.
The idea for the project came from families, students, and teachers who prioritized 40 words. These words formed the trunk of the tree in the mural, words like: learning, fun, do your best, quality, feliz (happy in Spanish), and namaste (welcome in Nepali).
Clarkston artist Shannon Willow partnered with art  teacher, Zully Conde, and her Indian Creek Elementary School classes to design and paint the tree which welcomes visitors at the entrance of the school.
We thank Dr. Nycamp, Instructional Coach, and Dr. Campbell, Principal, for their support and leadership, and to those who attended the ceremony to "unveil" the mural, including City Commissioners Beverly Burk and Dean Moore. And a big "Thanks" to Ms. Burk for these wonderful photos!
The mural project was one of several selected by participants who participated in the I am a Leader workshop, sponsored by CDF Action and the Somali American Community Center, and funded in part by the W.K. Kellogg Foundation.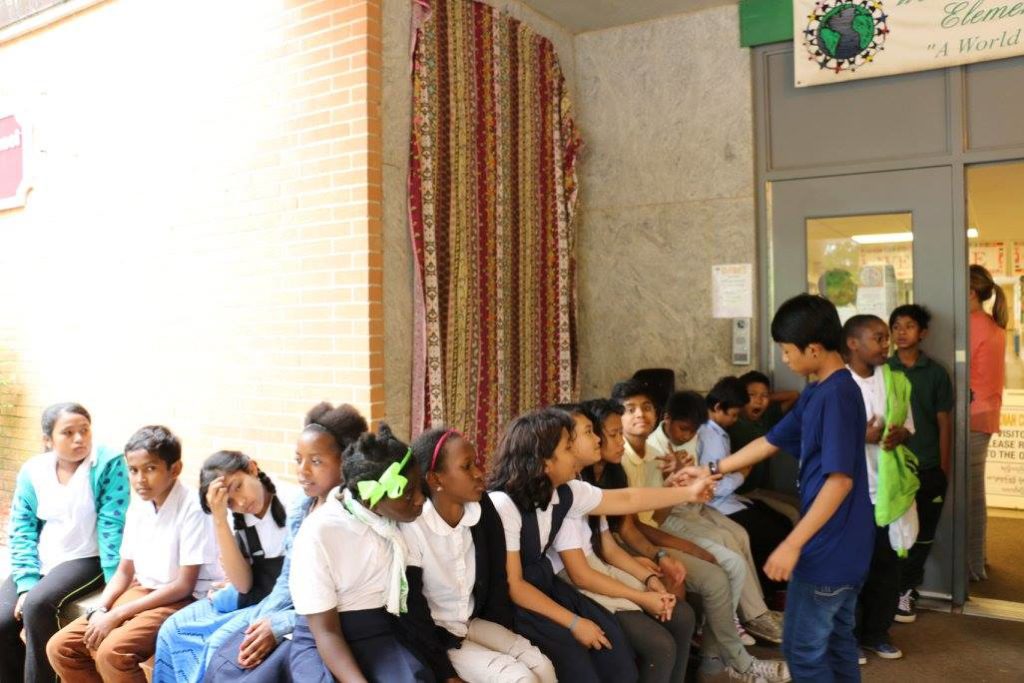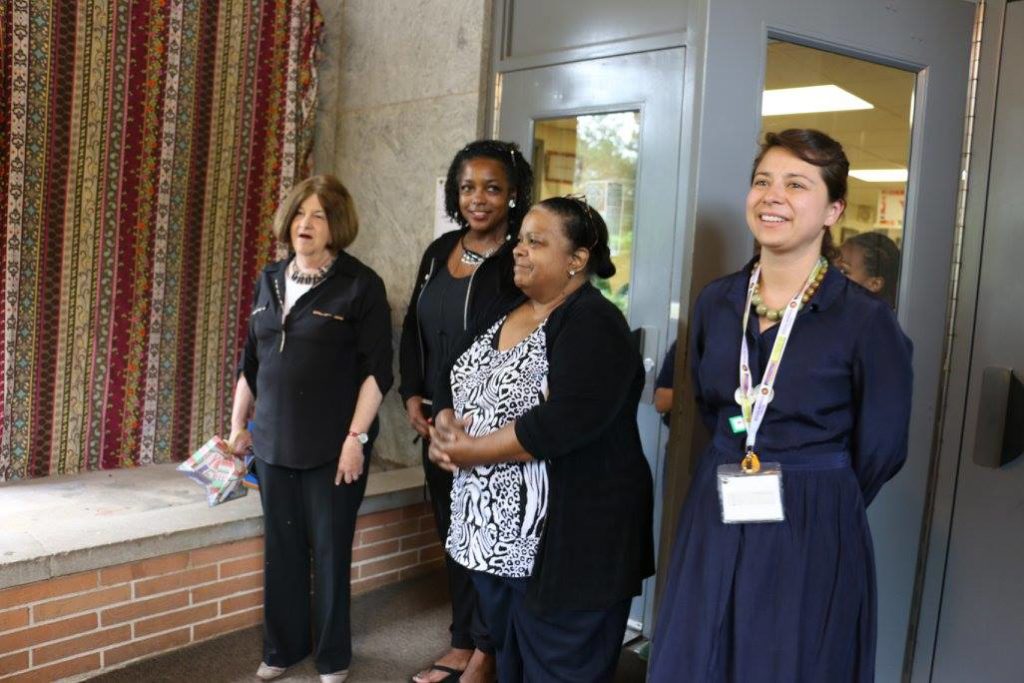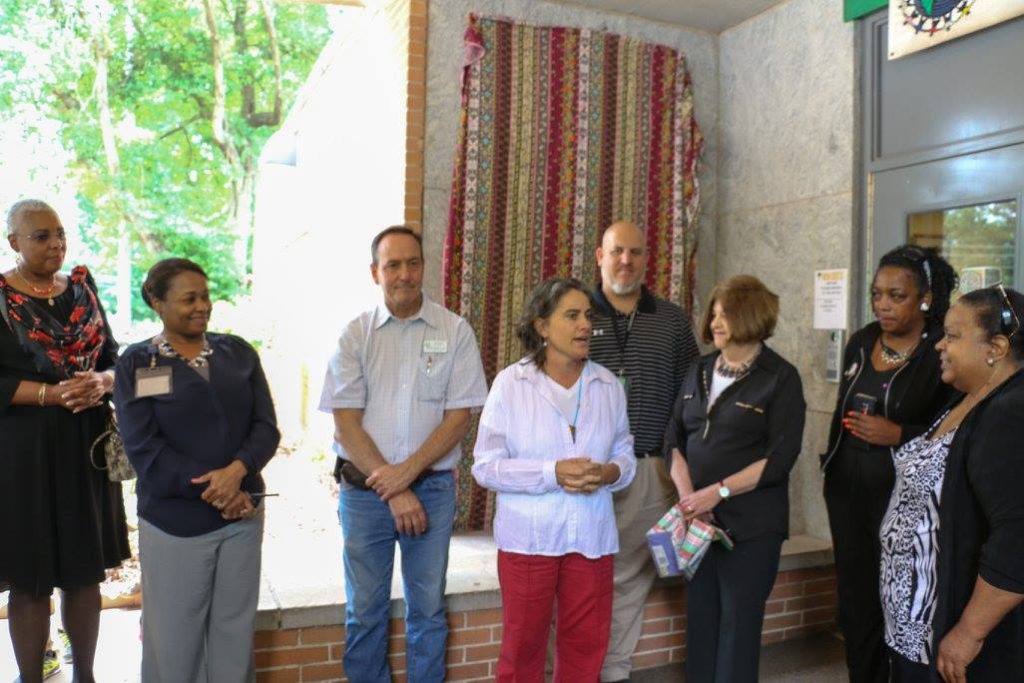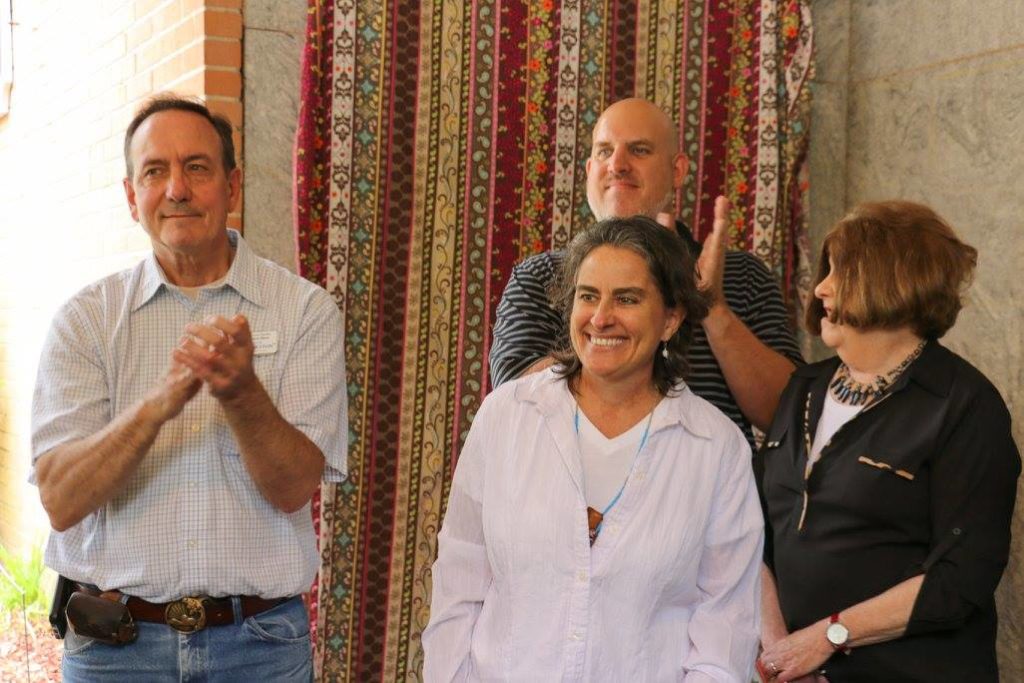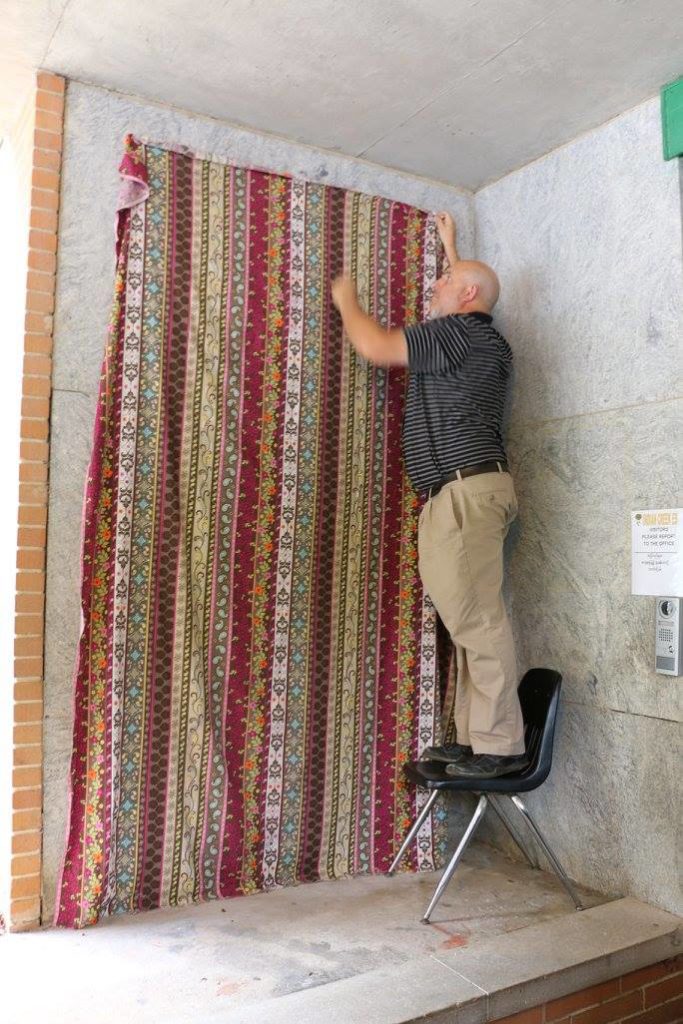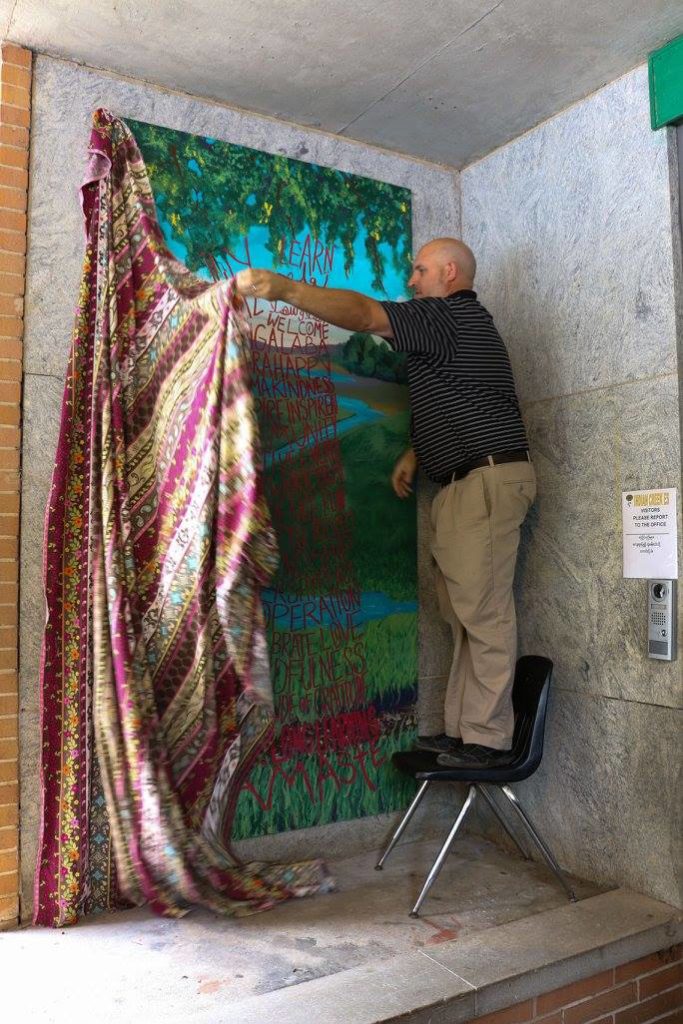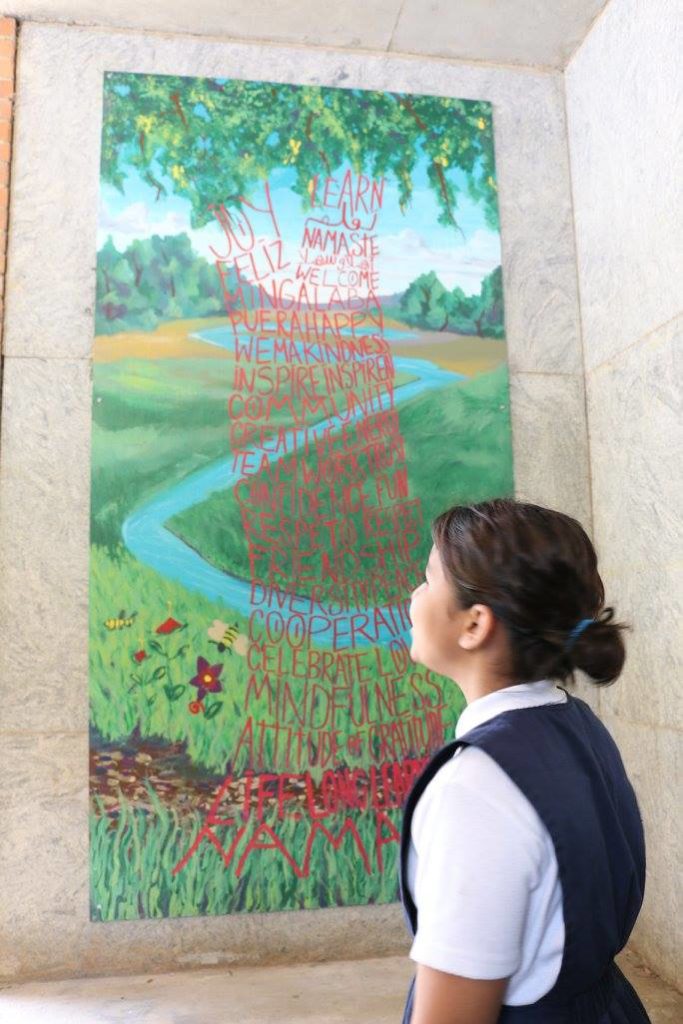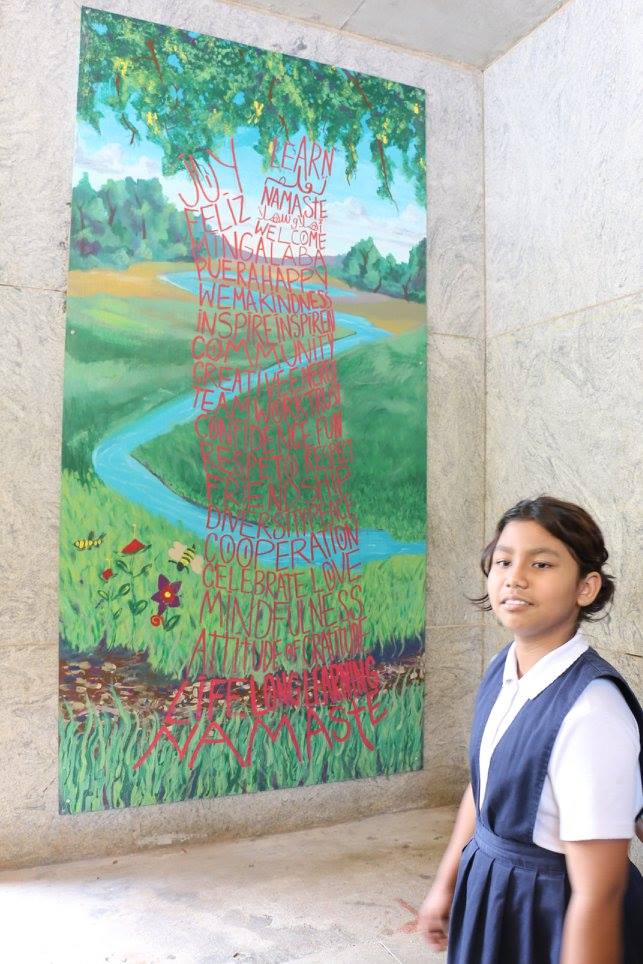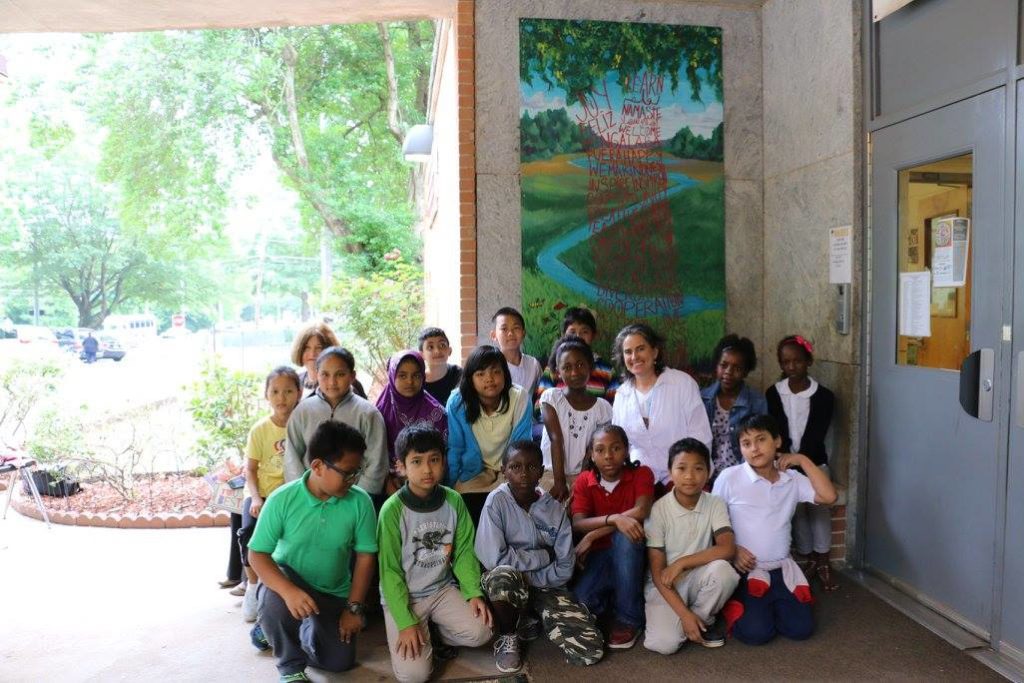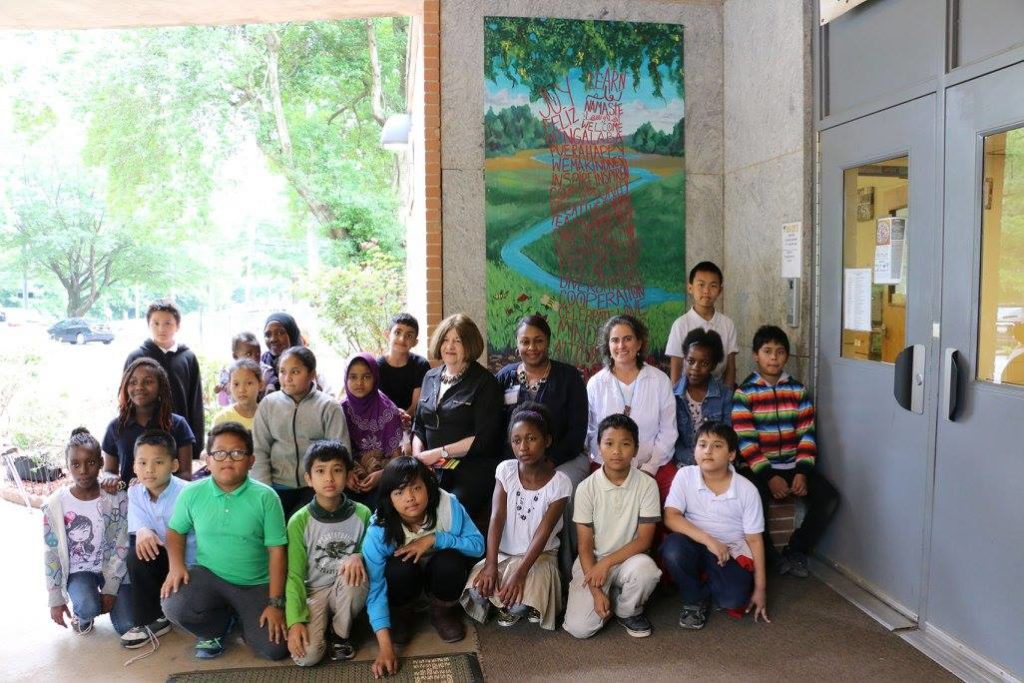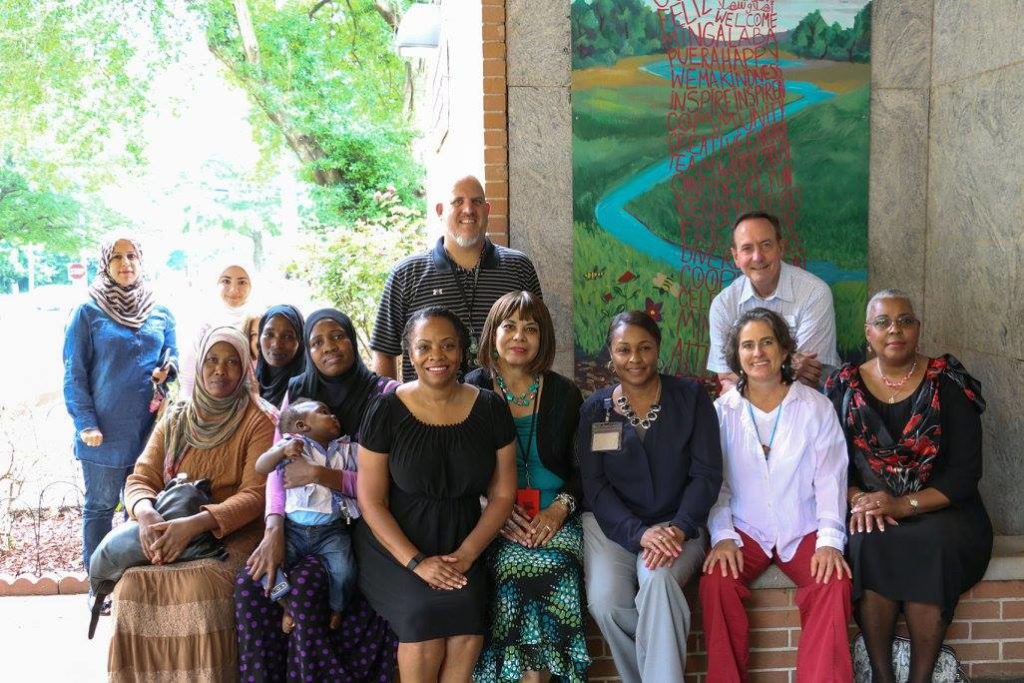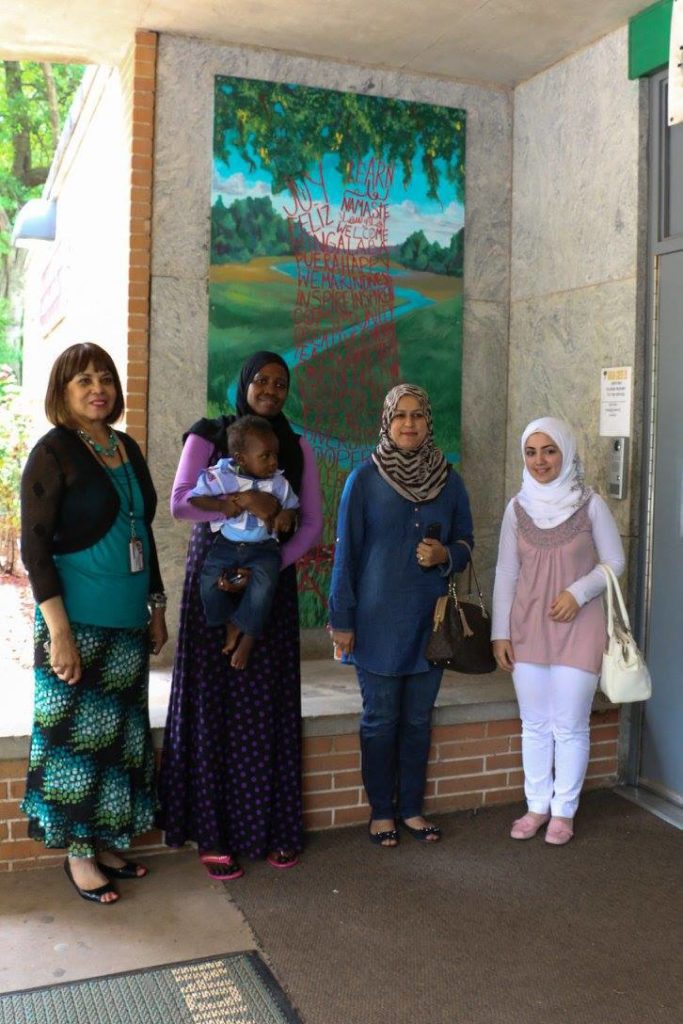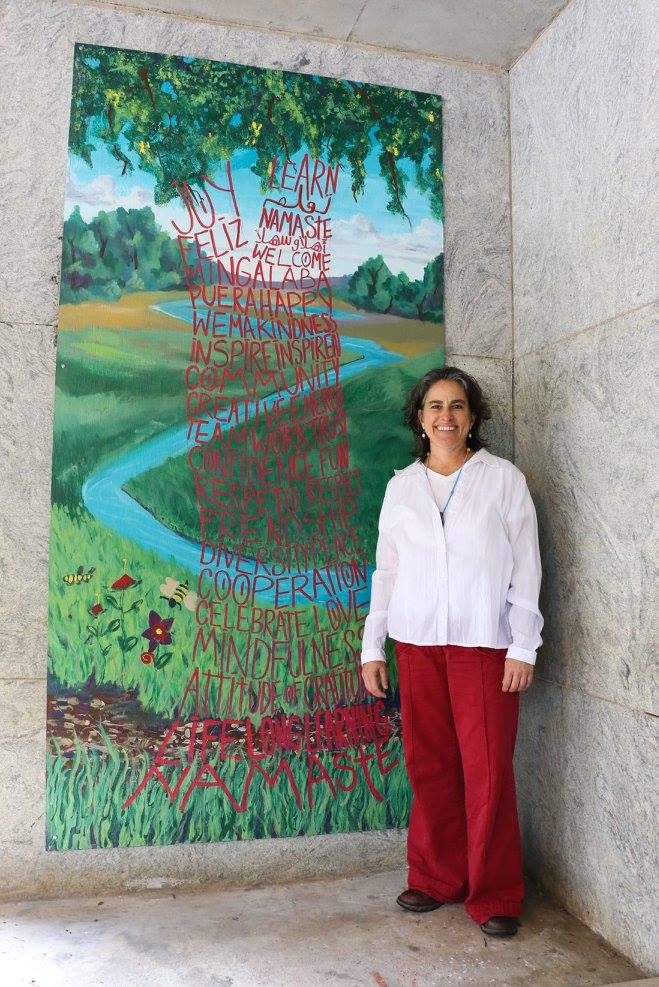 « Symphony In Your Neighborhood Clarkston Early Learning Network Honors Sondra Warren »