If you had $20,000 to spend to benefit Indian Creek Elementary School students and families, how would you spend it?  After several weeks of coming together in small and large meetings, Indian Creek Elementary School families used a forced ranking process to select two projects to be funded from the Community Trust.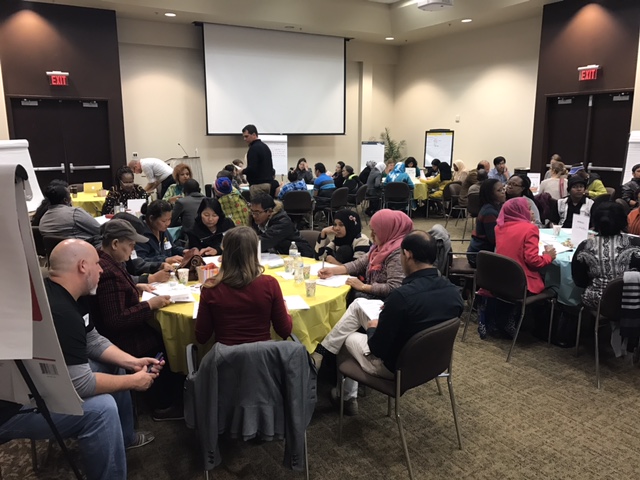 On December 3, The Georgia Piedmont Technical College Conference Center was the scene of much discussion, laughter, and decision-making as more than 45 parents participating in Burmese, Karen, Arabic, Farsi, Somali, Swahili, and Nepali speaking groups were led through a process to prioritize  projects for their children's school. Each small group was assisted by an interpreter, facilitator, and recorder.  The families also enjoyed getting to know each other.  In an adjacent room, children participated in literacy and storytelling activities, led by storyteller Gwen Napier.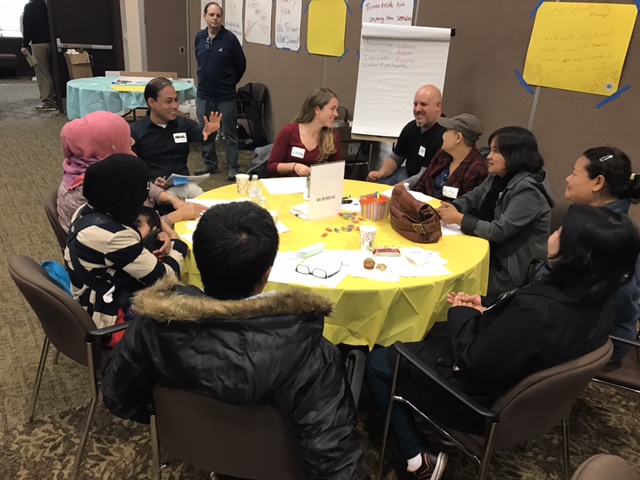 During the event, families talked about their hopes and dreams for their children and how they could work together to support their children's academic success.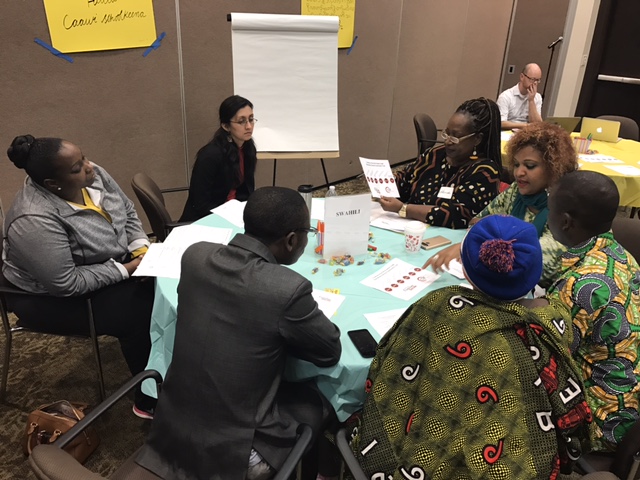 When the results of the individual balloting were tallied, the Education Garden Committee emerged as the clear choice for funding and engagement. An Indian Creek Elementary School Welcoming Committee was a second choice and will also receive funding. Volunteers from each language group will convene in the following weeks, and with the school leadership and CDF Action and partners, create next steps for the projects' design and implementation.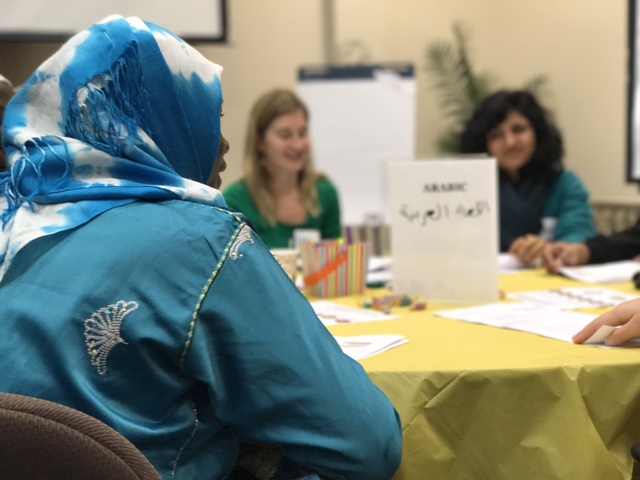 The Indian Creek Elementary School Trust is funded in part by a W. K. Kellogg grant awarded to CDF Action.  Watch for future updates as the projects unfold.
Roberta
Malavenda, Executive Director, CDAction
« First Session of the Indian Creek Elementary School Clarkston Community Trust Global Montessori School is now Enrolling Three Year Olds! »