International Garden celebrates one year in 40 Oaks Nature Preserve with ribbon-cutting ceremony
In less than a year, a group of growers from more than ten nations have transformed a plot of land in the 40 Oaks Nature Preserve in Clarkston from an empty space into a productive community garden.  This Saturday, the group will celebrate a year of gardening with a ribbon cutting ceremony for the Clarkston International Garden from 1-4 p.m.
The garden began in 2012 with approval from DeKalb County, who administers the land. Over the last year, group has called on the County to help them remove bamboo, check that the land is safe for gardening, till the land, install water tanks for irrigation, and plant vegetables like tomatoes, squash, cucumbers, beans, and eggplants.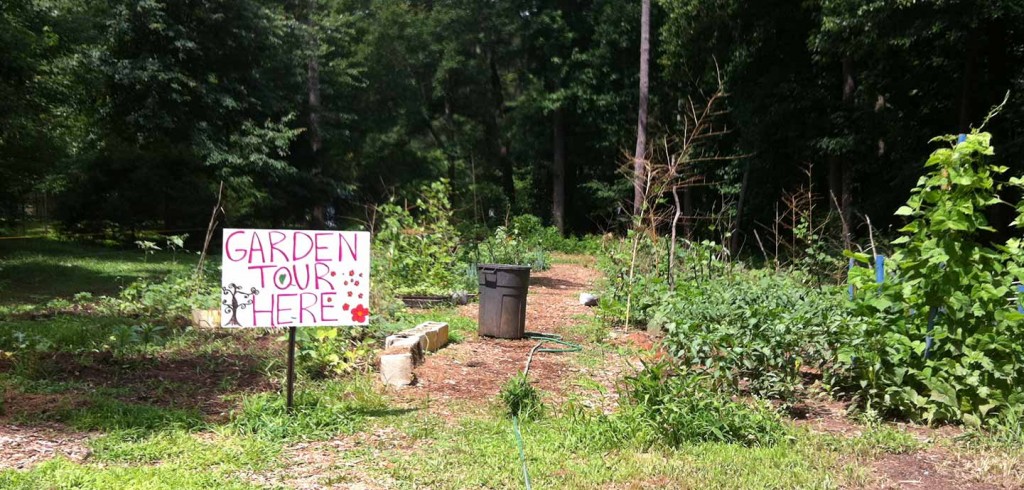 Basmat Ahmed, a community builder working with the Global Growers Network, in partnership with the Georgia Council on Developmental and Refugee Family Services, has coordinated the Clarkston International Garden since it began.
"It was a new experience in the Clarkston community to have a community garden on DeKalb County land," she said. "Through the community garden we really brought life back to the park. And the neighborhood really likes it."
Amina Qasaali, a Somali refugee, is one of a group of women taking a GED class provided weekly in Clarkston. She is one of a group of about 10 women who met in the GED class and who now work together to grow food on a plot of land in the garden. She said she was amazed at the transformation of the space.
"When we started it was dry and now it's very different. How can it go from nothing, to having something growing, so fast?" she said.
Ahmed said that most of the gardeners came to the project with little to no knowledge of gardening. They came to be with community and over time have learned techniques that have helped them turn the land into a fertile growing space.
"We came together because we found that there are similarities in interests and languages. And that made our relationship strong," said Ahmed. "We use the garden as a foundation for other projects to grow."
Rajnikant Mehta from Tactile Growers, a group of visually impaired gardeners that works regularly at the garden, said the garden brings together culturally diverse people, and gives them an opportunity to learn together.
Along with seeds, Global Growers have provided the gardeners with written information about organic gardening and healthy living. The gardeners have applied for funding from the United Way to audio record the written material so it is accessible to the visually impaired, and to translate it for those who speak other languages.
"Truly speaking, Clarkston is the modern American example of a place of many different cultures," said Mehta. "We are trying to help teach people language and make people with disabilities aware that there are resources available for them."
The ribbon-cutting event on Saturday will include free ice cream, music, kids' games, contests, and garden tours. The Red Cross will have a table to support refugee families and food and drinks will be available. For more information on the ribbon cutting Saturday, call (678) 252-9542 or e-mail community@globalgrowers.net.
« Hope and Collaboration Grow a Business Bhutanese Seniors Proud to Seek U.S. Citizenship »