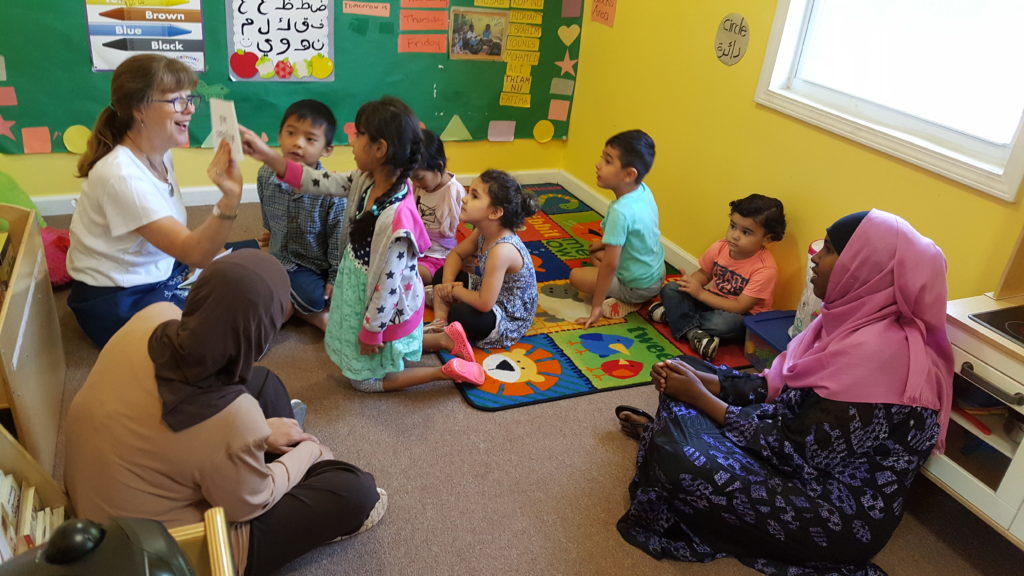 Children at the Clarkston Oaks READY School eagerly participated in sharing a story with Ellen Gadberry, literacy consultant. The book, A Color of His Own by Leo Lionni, was gifted to each of the children and their families, who are now reading to each other! Families were invited to read the book – or tell a story using the book – in English or their home language.
Thanks to the DeKalb Summer Reading Program, coordinated by the DeKalb Junior League, and funded by United Way of Greater Atlanta and GEEARS for choosing these wonderful books and making them available so that children can enjoy and learn.
The READY School is a project of Scottdale Early Learning and CDF Action. There are currently openings in the Clarkston Oaks program for 3 to 4 year old children. As soon as the students are eligible for Georgia Pre-K, staff assist the families with enrollment and transition.
The READY School is two days a week, either Monday and Wednesday, or Tuesday and Thursday, 9 a.m. to 12 noon, with family planned workshops and activities. Preference is given to residents of Clarkston Oaks and to families who live in zip code 30021. Teachers speak Arabic, Somali, and English. For more information, call Carlotta or Essraa at 404 294-8362.
« Indian Creek Elementary School Education Garden A Time to Connect and Celebrate »