Teachers, Childcare Center Directors, Family Care Providers:
Saturday, January 23, 9:00 am – 4:00pm & Saturday, January 30, 9:00am – 3:00pm.
Join us for this 12 hour course that provides an introduction to the Montessori framework for understanding and supporting childcare development. Special presenter, Joen Bettmann, Director of Primary Training for the International Montessori Training Institute, accredited with the Association Montessori Internationale.
You can register at montessori-partnerships.org/register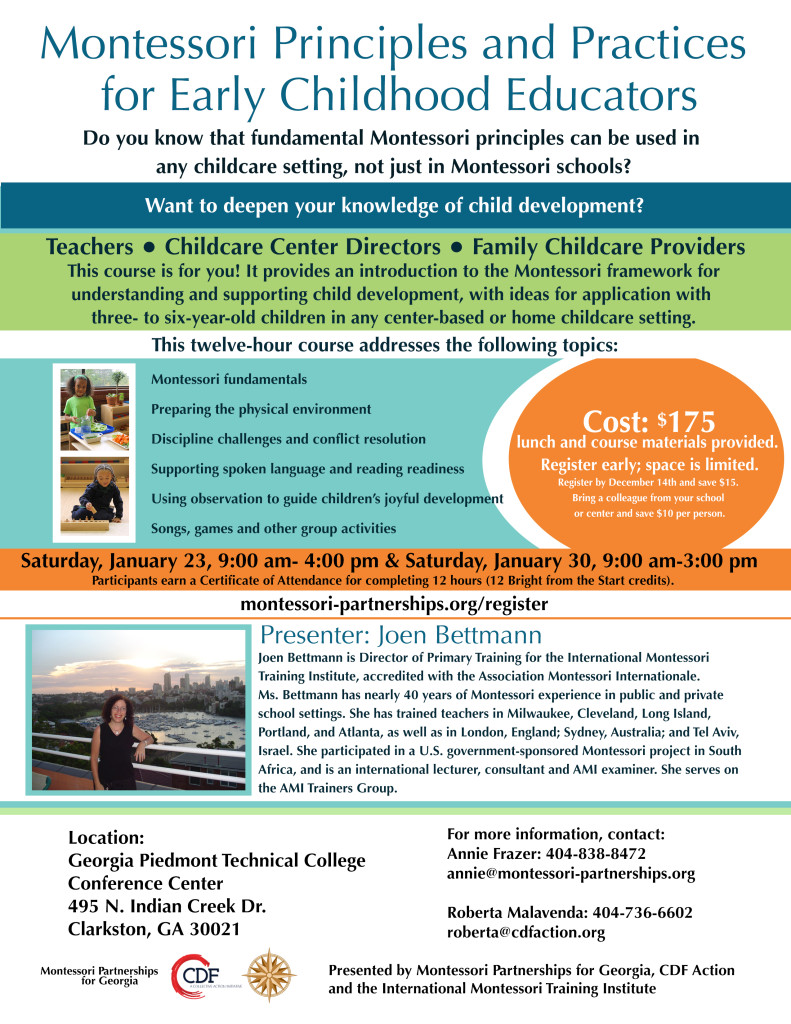 « What's New at CDF? Child Development Associate Students Celebrate at GPTC »