Do you have a 3 or 4-year-old child or know someone who does? If you are looking for a schooling option in Clarkston, we invite you to consider The READY School. Located at Clarkston Townhomes, The READY School is a free, part day, multi-lingual, multi-cultural program for 3 and 4-year-olds and their families.
To learn more, click here or on the image below. You can also call (404)294-8362 with questions or stop by The READY School anytime between 9 a.m. and 12 noon, Monday through Thursday.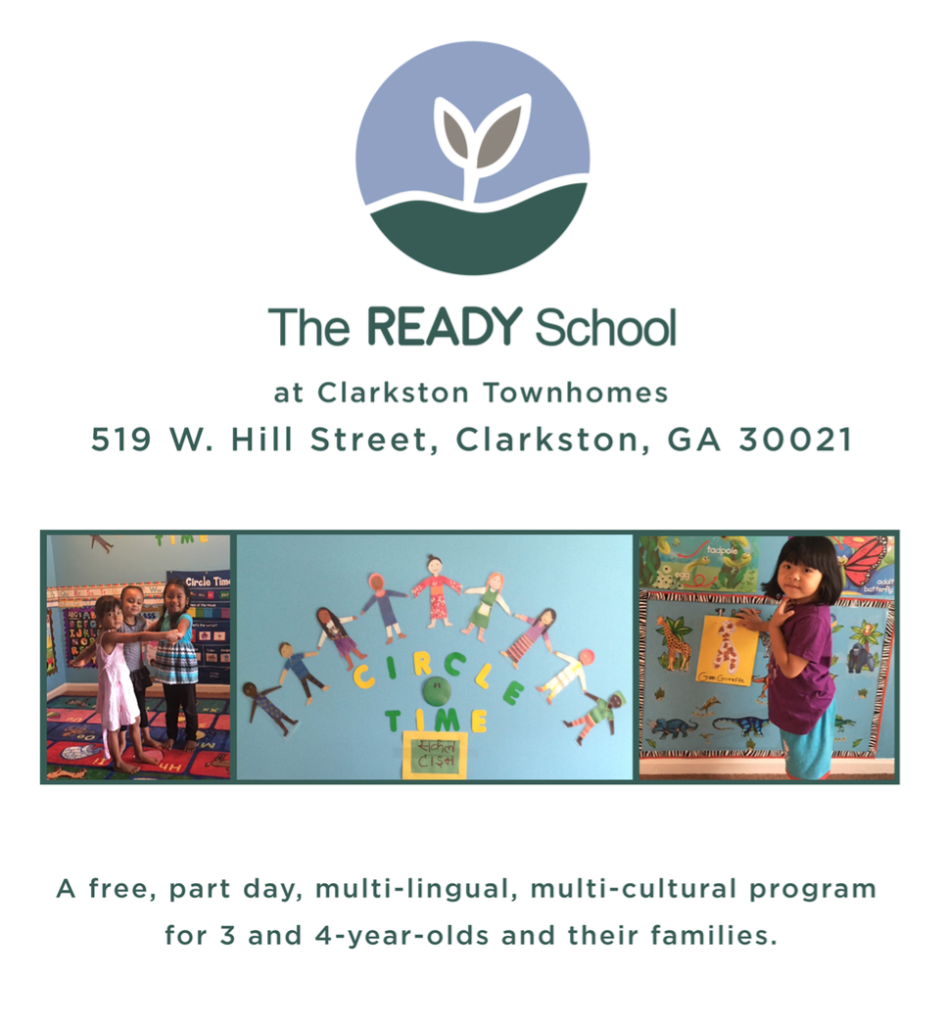 The READY School at Clarkston Townhomes is located at 519 W. Hill Street, Clarkston, GA 30021. You can also reach them by phone at (404)294-8362.
« A Time to Connect and Celebrate CDF Partners with Georgia Piedmont Technical College and the Georgia Department of Early Care and Learning »