"That's a popular song in Somali," said one of the participants who attended the July 15 CDF Action Summer Celebration. Thanks to CDF Associate Malaika Wells, the sounds of music and the wonderful aroma of foods from around the world filled the air. The event was held at the Clarkston First Baptist K.D. Moore Resource Center, with more than 100 children and adults attending.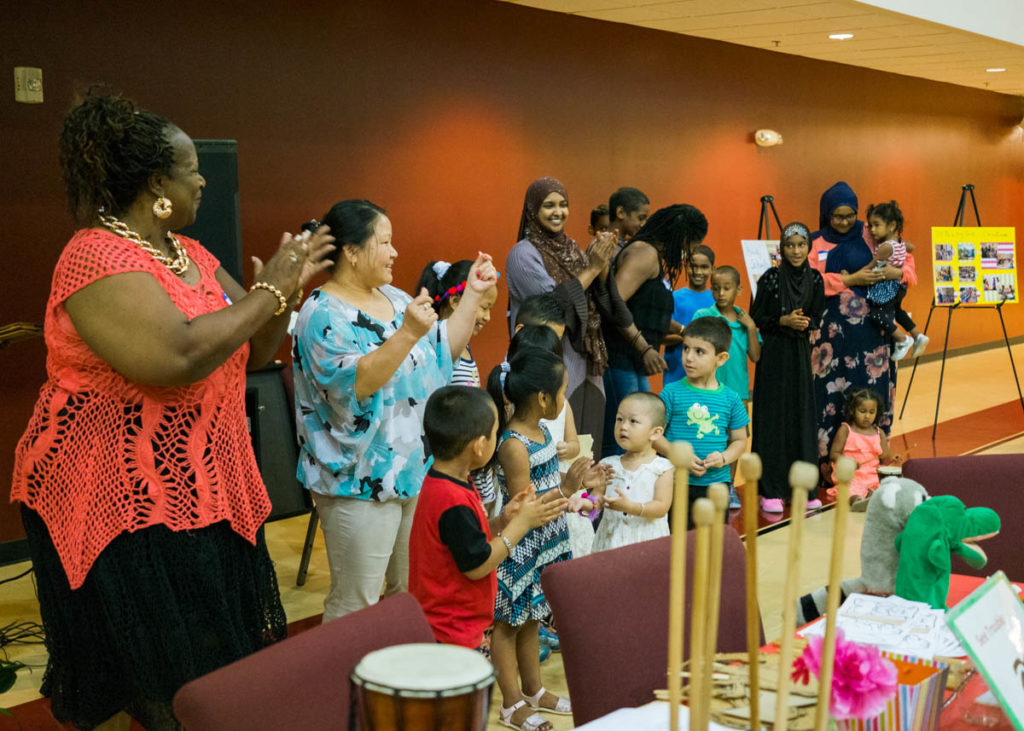 The purpose of the Summer Celebration was to recognize and thank families and partners who participate in the W. K. Kellogg Foundation-funded initiative "Clarkston Families Decide," and other programs such as The READY School, funded in part by the United Way of Metropolitan Atlanta.
The day's activities started off with a game of "Neighbor Bingo" — participants armed with a "bingo" card approached friends new and old and asked: "Are you a good listener?" or "Are you a leader in your mosque, church, or school?" and "Are you studying to become a citizen?" At least three people filled their entire bingo card.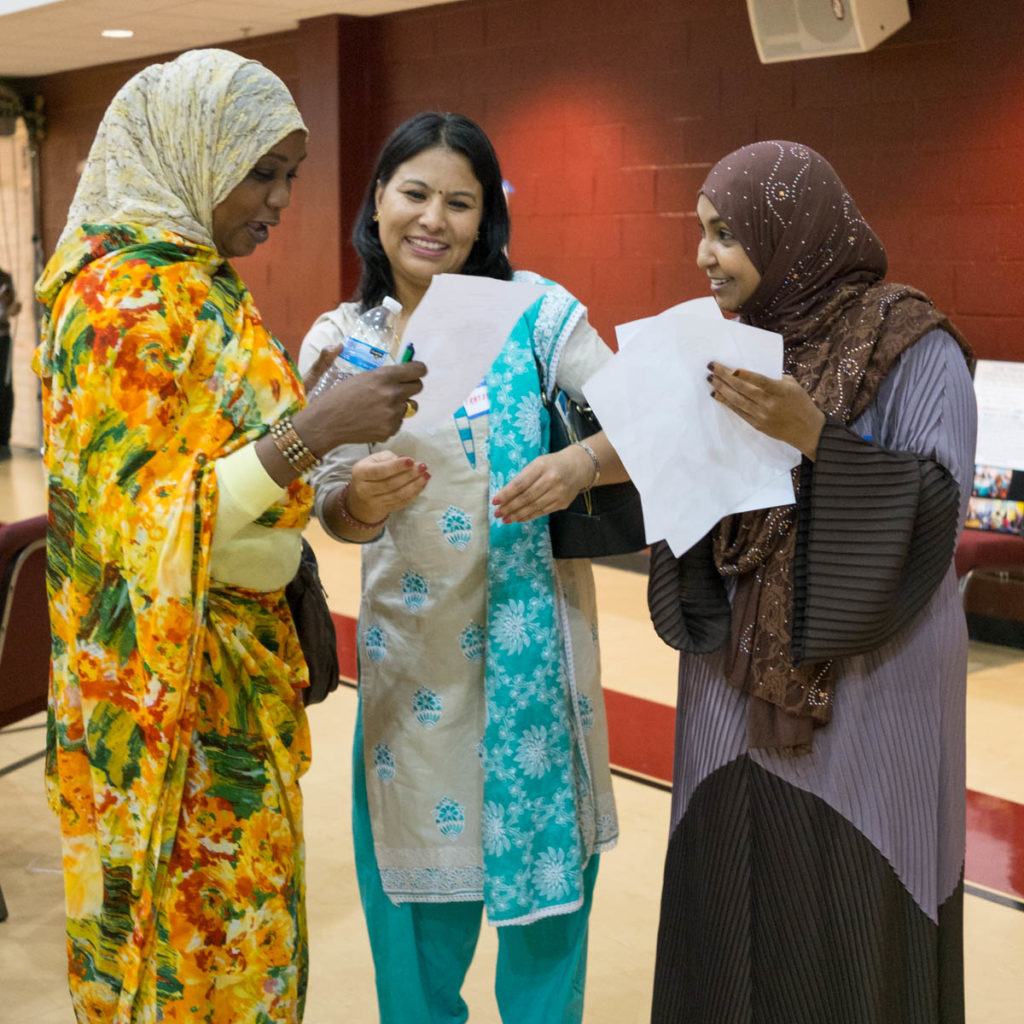 Photos of Clarkston Family Decides activities were on display, including photos from The READY Schools, I am a Leader, the Indian Creek Elementary Education Garden, The Early Learning Community Trust, the Enhanced Child Development Associate workshop, and the annual Tell Me a Story! Cultural and Storytelling Festival.
The program included a welcome from CDF Board member Bill Moon and Clarkston City Council members Dean Moore and Awet Eyasu, as well as Omar Shekhey, Executive Director of the Somali American Community Center. Councilwoman Beverly Burke was on hand to meet and greet — and to take her wonderful photos. Participants in each of CDF Action's programs, as well as partners were invited to stand and be recognized.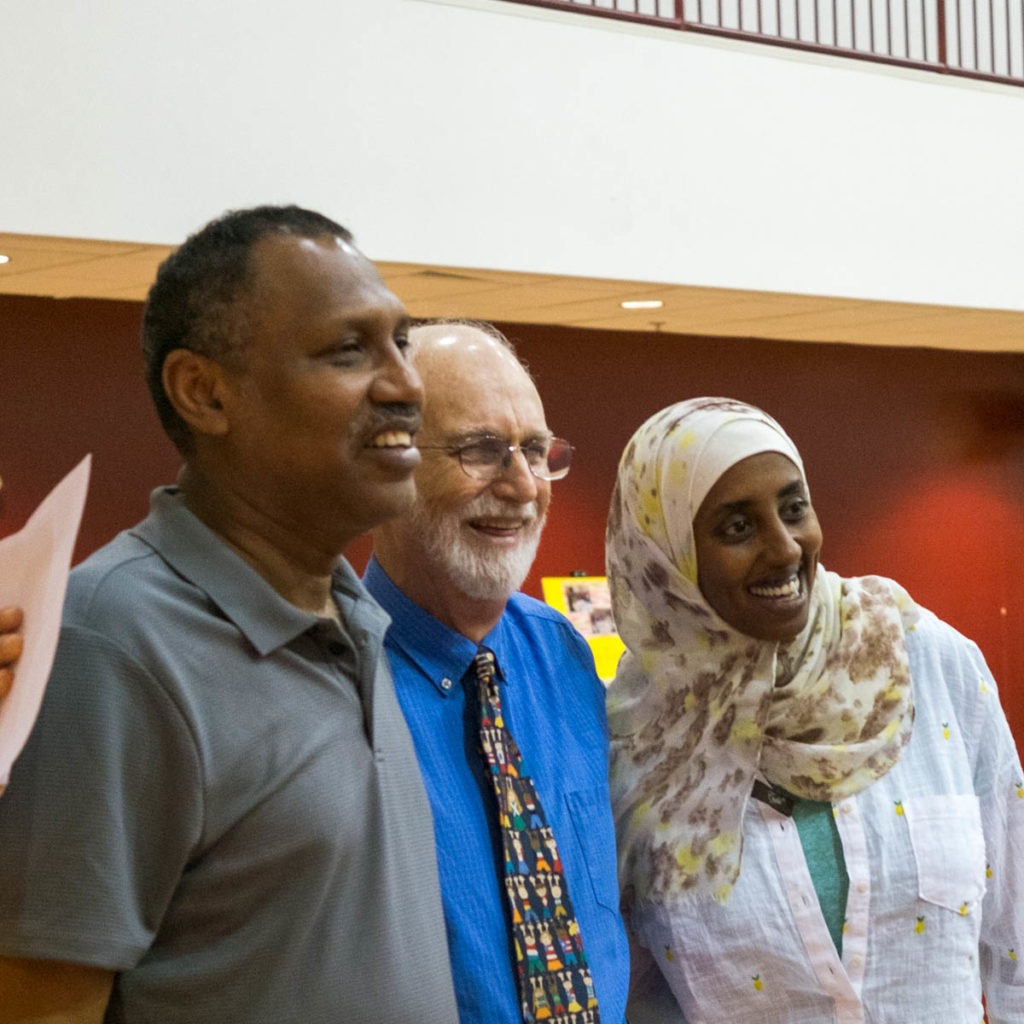 Storyteller and READY School lead teacher LaVerne Amponsah engaged over 15 adults and children "on the stage" as she taught us all a Swahili welcome song. We were surprised by the number of people who speak Swahili (as well as other languages).
CDF partner, storyteller in residence at the Apex Museum, and children's author Deborah Strahorn invited READY School and other children to come forward and help her read passages from selected DeKalb Summer Reading Program books. And let's not forget the drums!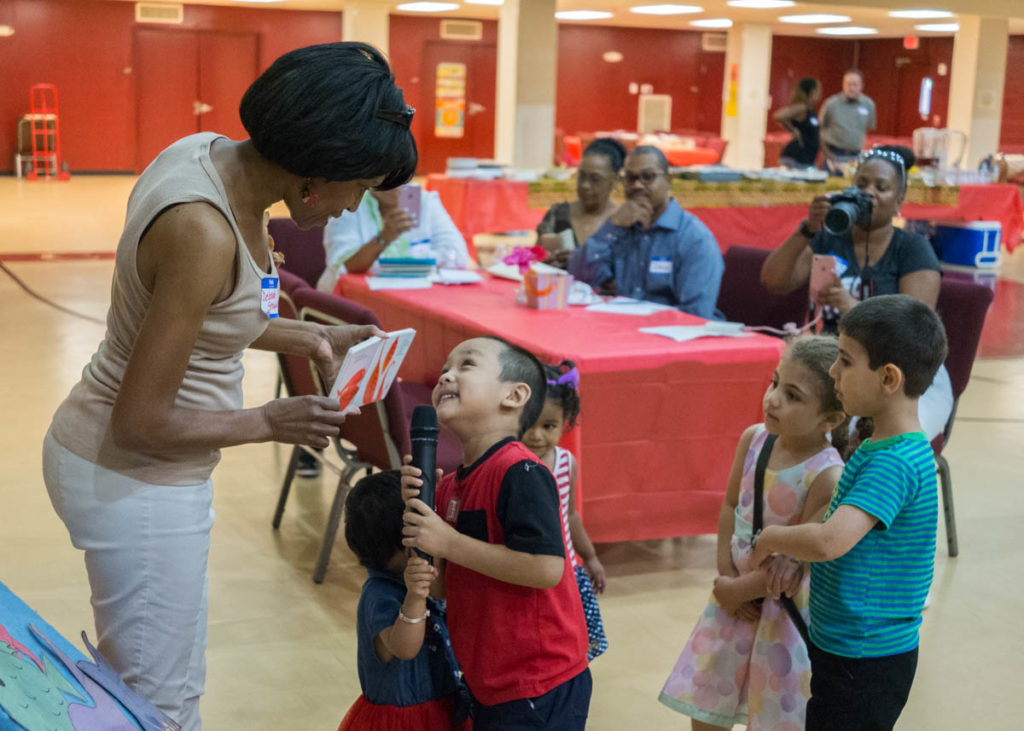 Shahed Waheeb, one of CDF's coaches and interpreters, took the microphone and gave a sterling presentation on how she has been involved with CDF's early learning and family engagement program, chronicling our journey together over the past three years.
We enjoyed food from Bhutan prepared by Kathmandu Kitchen and Grill, and from Iraq, prepared by Dijla Café in addition to homemade cakes and other dishes that attendees brought to share.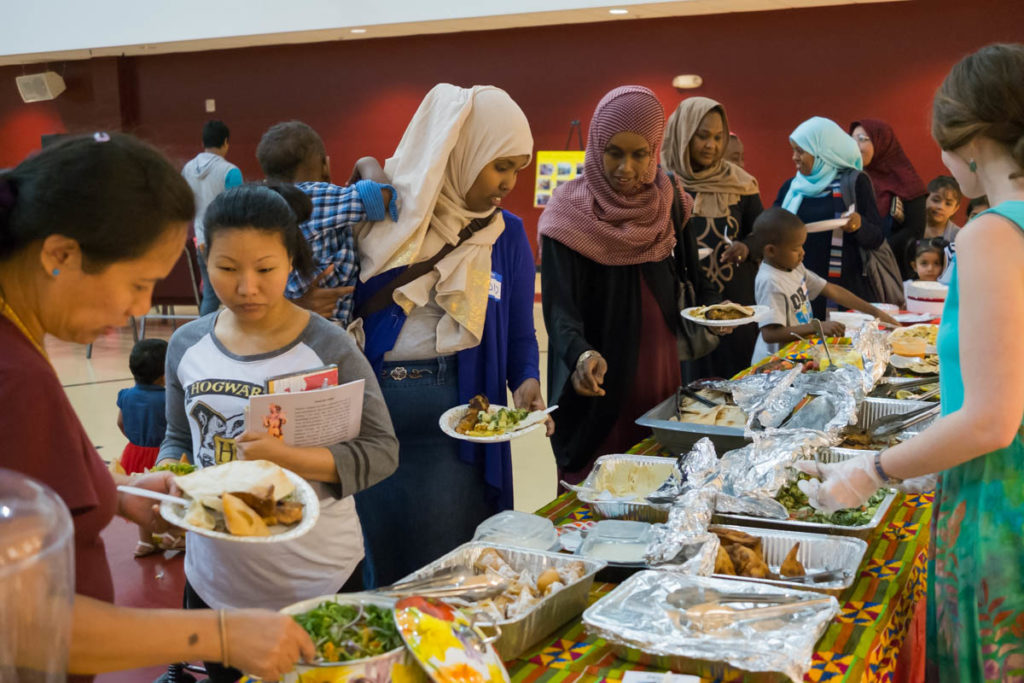 The Summer Celebration was like a family reunion, with children playing, adults enjoying each other's company, and good food to eat.
Thanks to the families and associates who helped plan the day and to all who attended. Let's continue to take the time to enjoy conversations and to celebrate each other.
Roberta Malavenda, Executive Director
*Photos by Eric Weir
« Literacy Activity Openings at The READY School – Clarkston Townhomes »