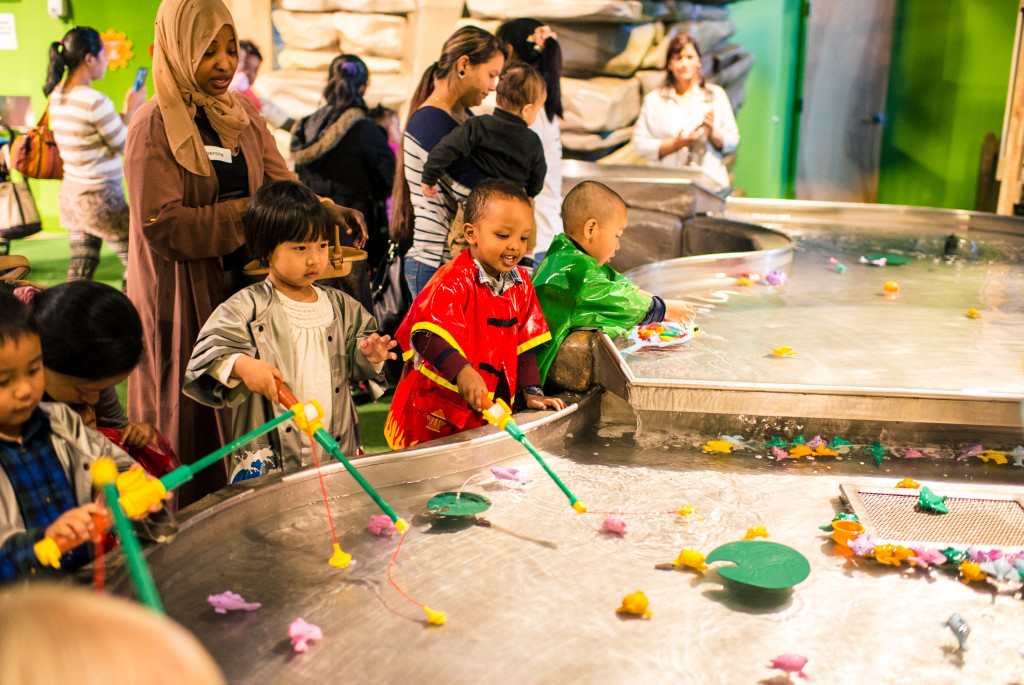 The fish were really biting today!
What a day it was!  The four year old children painted a wall, fished in a river (without getting wet!), played with magic sand, went grocery shopping, and so much more at the first annual Clarkston Day at the Museum on February 29, 2016.  More than 60 children, their teachers and parents enjoyed the event, sponsored by the Children's Museum of Atlanta, Clarkston Early Learning Network, and CDF Action.  
The children, parents, and teachers were among the first to experience the expansion of the Children's Museum of Atlanta and their new interactive exhibits and hands-on play activities.  The museum is a great place for children to take ownership of their own learning, explore their curiosities, and to spark imagination and inspire discovery and learning through the power of play.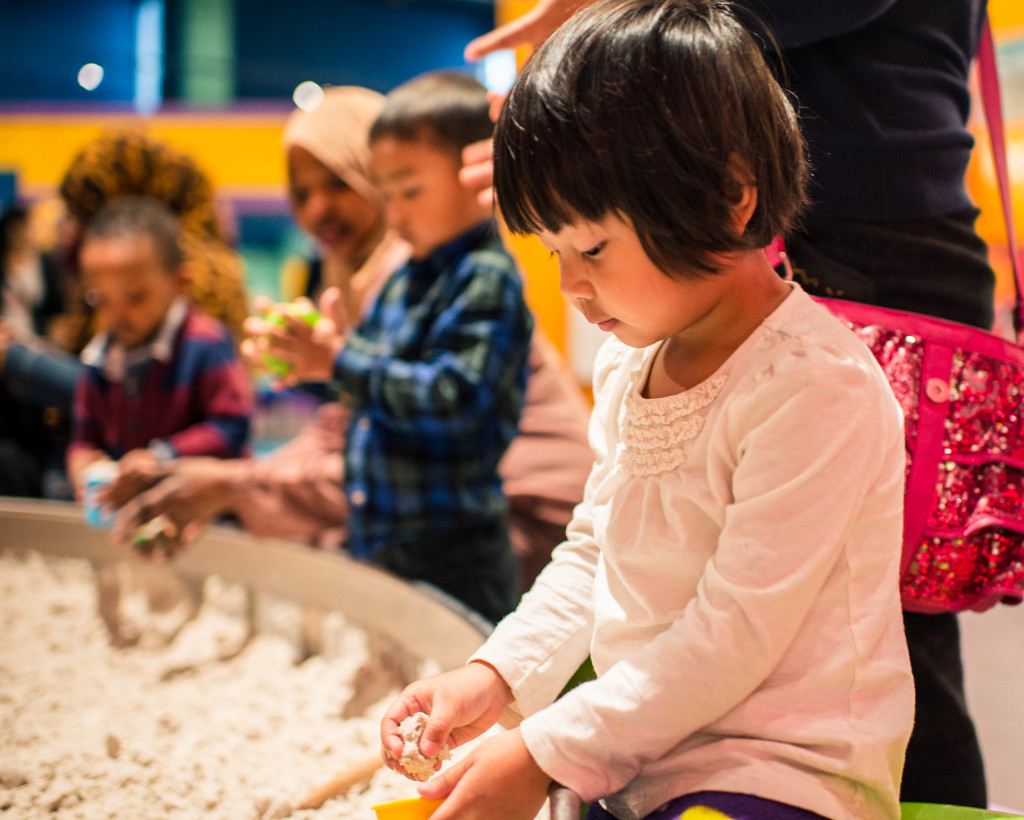 Busy at work and play in the giant sand tables!
On February 2, the City of Clarkston Mayor Ted Terry signed a proclamation declaring February 29 as Clarkston Day at the Children's Museum of Atlanta.  In a special ceremony the day of the event, City Councilman Dean Moore talked about the importance of early learning experiences which engage families, teachers, and children in literacy, social studies, healthy living and the arts.  He welcomed the participants from Clarkston's READY School, Scottdale Child Development and Family Resource Center, the Clarkston First Baptist Academy, and New American Pathways, concluding his remarks by thanking the Museum for their commitment to hands on early learning.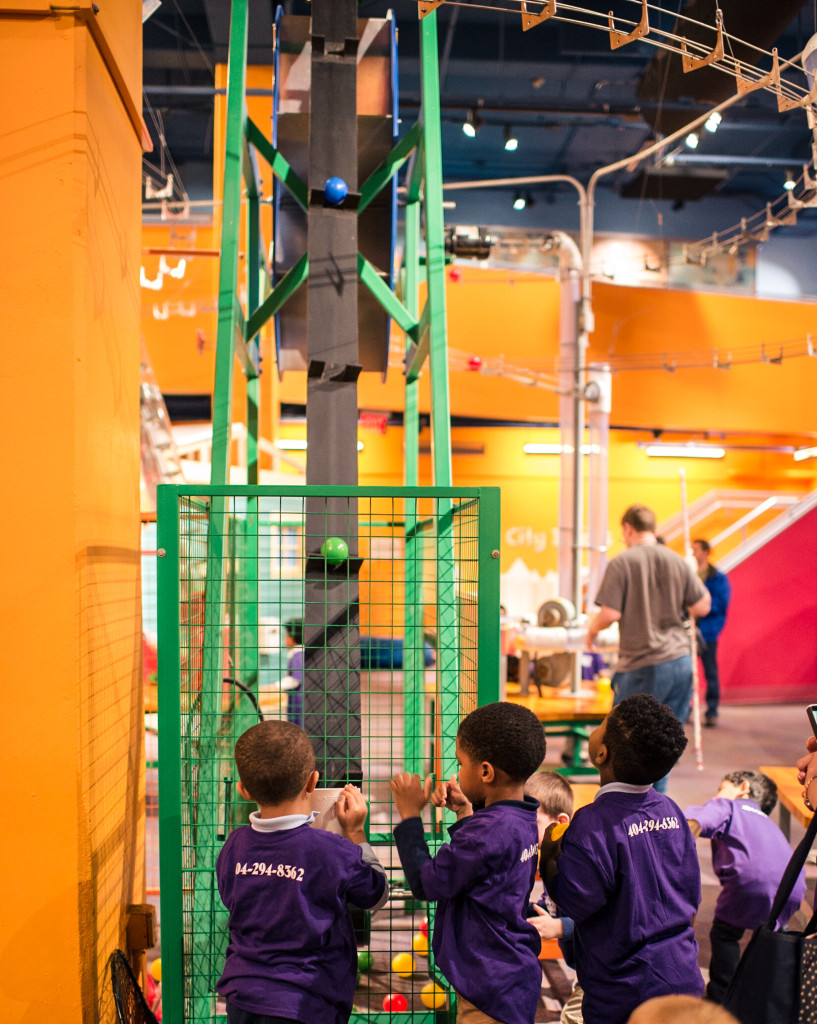 Learning through play with the amazing giant ball machine.
"The museum is fabulous," said one of the mothers. "I have only been in this country a short time. If it hadn't been for this field trip, I wouldn't have known about the museum."
The event was made possible in part by a W.K. Kellogg early learning and family engagement award to CDF Action, a not for profit organization which uses an asset based community development process to develop early learning  and education programs, and impact policy.
We would like to thank Virginia Reese Photography for capturing this beautiful day for us.  For more information about the Children's Museum of Atlanta, please visit www.childrensmuseumatlanta.org, and to learn more about CDF Action, go to www.cdfaction.org.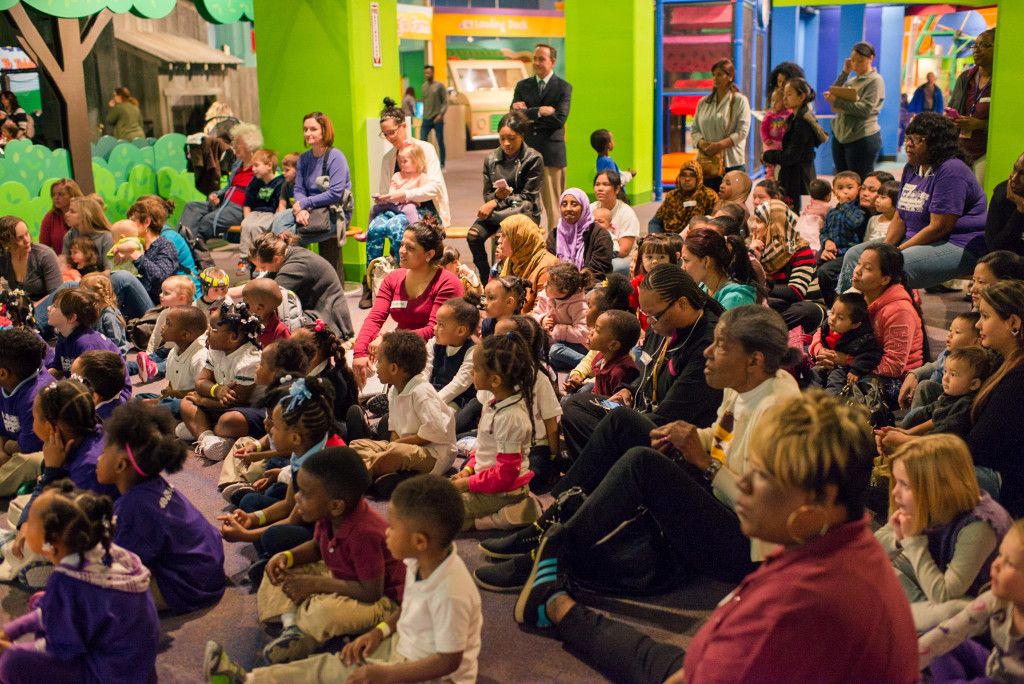 A very special day to remember for our children and their families!
« Clarkston Culture Fest 2016 Spring Open House a HUGE Success »