Clarkston Early Learning Network honored Sondra Warren, Clarkston Library Branch Manager, at their monthly meeting yesterday. She will be leaving her post at the Clarkston Library for a new endeavor in Chamblee.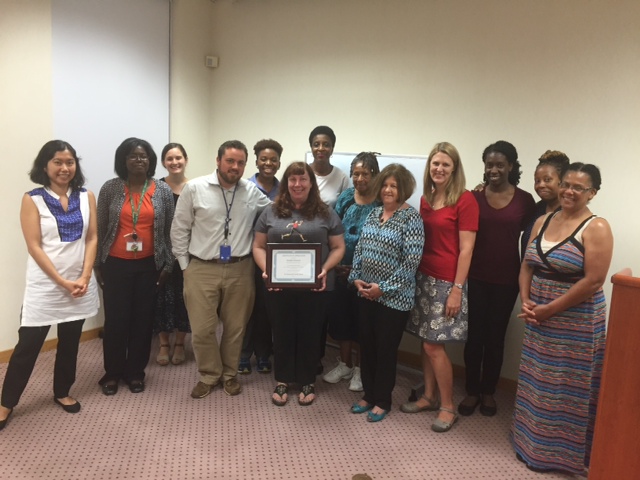 Sondra has been a leading advocate for diversity and youth programming at the library, bringing literacy programs to early learning centers and programs, as well as innovative activities to the Clarkston library branch.
She is one of the coordinators of the annual Clarkston Tell Me a Story! Festival held this past May which had over 250 in attendance.
We at CDF will miss Sondra's leadership in Clarkston, but know that her position at the Chamblee library will allow her to use her creativity and dedication to support that community as much as she has supported ours!
« Indian Creek Elementary School Mural Project 4th Annual Tell Me a Story! Huge Success »