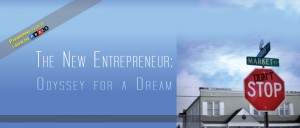 In celebration of Georgia World Refugee Day,
please join us for a film screening of Emmy-nominated:
The New Entrepreneur: Odyssey for a Dream
A documentary film about VilCap: Start – Clarkston
Friday, June 20, 2014
7:30 pm
Inman Park United Methodist Church
The documentary examines the lives of several Clarkston, GA micro-entrepreneurs hoping to start their own businesses.  You'll visit the homes of the aspiring Clarkston entrepreneurs, many of whom are refugees who are starting a new life in America. As we look more closely at the painful past of a few participants and the hardships they have overcome, new meaning is brought to the VilCap: Start program. Our story ends with 2-3 participants receiving a loan of up to $10,000 with moments of joy, hope, confidence and excitement for the entrepreneurs' future.
During this special premiere showing, you will have a unique opportunity to meet entrepreneurs from the 2013 program and hear from the filmmakers from EventStreams.  Please plan to stay for conversations and light refreshments.
To view a preview, visit: http://tinyurl.com/VilcapDoc
About World Refugee Day:
Each year on June 20th the United Nations, United Nations Refugee Agency (UNHCR) and countless civic groups around the world celebrate World Refugee Day in order to draw the public's attention to the millions of refugees and internally displaced persons worldwide who have been forced to flee their homes due to war, conflict and persecution. The annual commemoration is marked by a variety of events in more than 100 countries, involving government officials, humanitarian aid workers, civilians and the forcibly displaced themselves.
» Events » Join us for a free...
« 15 Storytellers Promote Literacy in 8 Languages CDF Welcomes New Board Members »