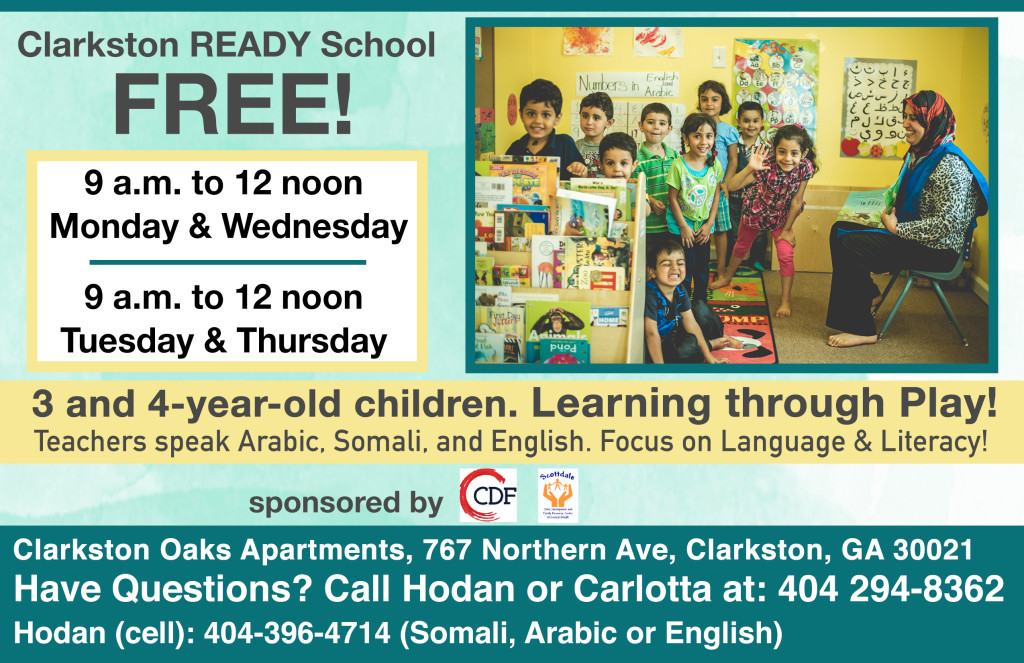 The Clarkston READY School is open to 3 and 4 year old children and there are spaces available for our Monday/Wednesday or Tuesday/Thursday programs. READY school is FREE and is held at Clarkston Oaks Apartments at 767 Northern Ave.
READY School teachers speak Arabic, Somali and English and there is an emphasis on language and literature.
Join us at the READY School- where children learn through play!
Have questions? Contact Hodan or Carlotta at (404) 294-8362 or Hodan by cell at (404)396-4714 (Somali, Arabic or English).
« Clarkston Early Learning Trust, 2015: Making Decisions and Building Community New Dates for Montessori Workshop »