You're invited to join New Americans for a conversation discussing an overview of new federal policy statement on dual language learners and U.S. Department of Education & Newcomer Tool Kit. This event is for educators and others! More details below. Feel free to print out the itinerary and hand out to your network.
Thursday, September 29, 2016
Clarkston First Baptist Family Development Center
4007 Church Street
Clarkston, Georgia 30021
*Free Parking*
The event is free, however registration is required.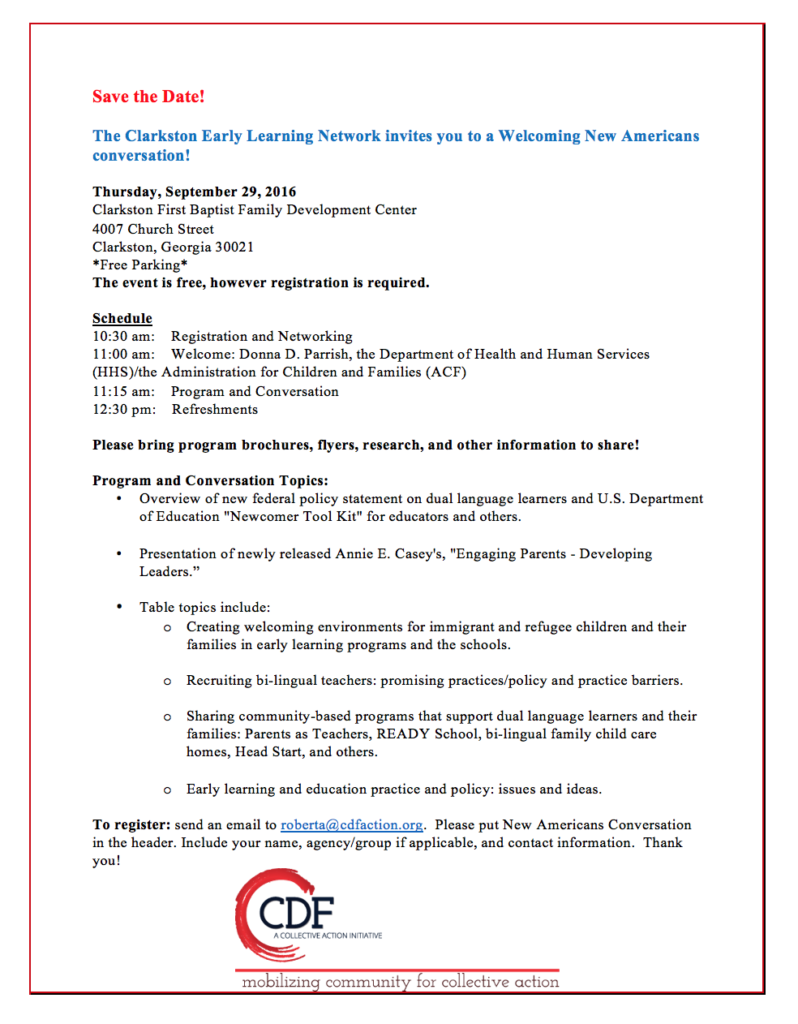 To register for this event, email roberta@cdfaction.org
« News from Montessori Partnerships for Georgia I am a Leader Workshop Focuses on Building Skills and Moving to Action »